Plymouth University is offering international student merit scholarships for all postgraduate taught programmes. International Students can apply for these scholarships. Students must have 1st class Bachelor's degree in a relevant subject. Applicants should hold a conditional or unconditional offer for a postgraduate taught programme at the Plymouth University for September 2013 entry. The applicant should be a self funded student and not in receipt of an official Government, company or any other scholarship. The application deadline is 30th June 2013
Study Subject (s): Scholarships are offered for all postgraduate taught programmes offered by the university.
Course Level: Scholarships are available for pursuing postgraduate degree level at Plymouth University.
Scholarship Provider: Plymouth University, UK
Scholarship can be taken at: UK
Eligibility: Applicant must meet the following eligibility criteria:
-Applicants are International Student and / or we have told you that you have been classed as an overseas student for fee purposes or you are a student from the Channel Islands and have been classed for fee purposes as such.
-Applicants hold a conditional or unconditional offer from the Plymouth University for September 2013 entry.
-Applicants are coming to the Plymouth University to join one of the degree programmes, at postgraduate taught level.
-Applicants are a self funded student and not in receipt of an official Government, company or any other scholarship.
-Applicants have the required grades or marks from an undergraduate (Bachelor) degree, which is equivalent to a UK Honors degree as defined by UK NARIC. Please see details above for grades / classifications required. You must have supplied the university with your results in an acceptable and verifiable format, for example if we have requested certified copies or original documents you must supply these.
Scholarship Open for International Students: International Students can apply for these scholarships.
Scholarship Description: Plymouth University is pleased to announce the availability of scholarships for international students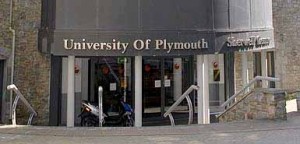 who wish to study postgraduate taught degree courses. To be considered for scholarships you need to first hold a conditional offer of a place on a postgraduate taught degree programme at Plymouth University commencing in September 2013. The scholarship, if awarded, will be deducted from the overall tuition fee that you are liable to pay, and this will be reflected on your unconditional offer letter / CAS statement (the document that is your unconditional offer and must be used when applying for your visa). Scholarships awarded may not be deferred. If a scholarship is offered and the student wishes to defer his/her start date, the scholarship must be re-applied for and may not be awarded. Award of scholarships can only be made if complete applications, and supporting documents, are submitted before any deadline stipulated, and if scholarships are still available to award at that time.
Number of award (s): 10 scholarships are offered.
Duration of award (s): Not Known
What does it cover? Total offer is about £2,500.
Selection criteria: Not Known
How to Apply: Complete the application form that can be found by clicking on the link below and return this, along with all requested documents, to the email address specified. Please note you must have received a conditional offer of a place for a postgraduate taught programme commencing in September 2013. You must also be holding the equivalent of a UK University 1st class Bachelor degree in a relevant subject. See Terms and Conditions for details. Once all conditions of your offer have been met and the tuition fee deposit has been paid, we will then confirm the scholarship award and issue your unconditional offer letter or CAS.
Scholarship Application Deadline: The application deadline is 30th June 2013.
Further Official Scholarship Information and Application
Need Scholarship Help? Comment and Discuss.