Applications are invited for Tullow Group Scholarship Scheme for pursuing postgraduate education at Universities in UK, Ireland and France (Europe). The Tullow Group Scholarships are vocational, technical and postgraduate scholarships available to individuals in Tullow's operating countries in Africa and South America. Scholarships are available to those who are committed to making a contribution to their own country's development. The application deadline is 31 March 2015.
Study Subject(s): A wide range of courses will be covered, including those listed as follows: Engineering and technology, Environment and Geosciences, Oil and Gas Economics, Law and Legal courses and Other Oil and Gas related courses in Applied Sciences (apart from Medicine).
Course Level: Scholarship is available for pursuing postgraduate education.
Scholarship Provider: Tullow Group and British Council
Scholarship can be taken at: UK and Europe (Ireland and France)
Eligibility: To qualify for the scholarship, applicants must meet the following criteria:
-Must be a citizen and be legally resident in participating country (Preference will be given to candidates that are ordinarily resident in Tullow's operational areas and in the country of application)
-Must have a minimum of Bachelor's degree or Licence Professionnelle (second class lower or better) or an HND (second class upper or better)
-Must have a track record of success in their field of endeavour including but not limited to work experience in the area linked to their chosen course.
-Must not previously studied abroad or received an international scholarship
-Must have ambition, a strong personality, entrepreneurial and creative spirit and leadership skills
-Must demonstrate commitment to return to country and contribute to the future development of the country
-Must demonstrate a high level of competence in management, strategy and the ability to train and develop others
-Please note that applicants with second class upper and first class Bachelor degrees may be rated higher for admission purposes.
Scholarship Open for International Students: Students of Ethiopia, Ghana, Guyana, Ivory Coast, Kenya, Mauritania, Suriname, Uganda and Uruguay can apply for this scholarship.
Scholarship Description: The Tullow Group Scholarship Scheme aims to build capacity in areas where Tullow's host countries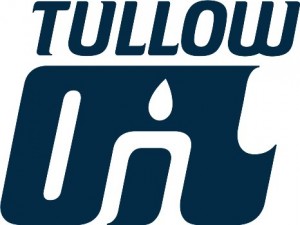 experience significant skills gaps, especially, but not exclusively, around their oil and gas industries. The Scheme is aligned with Tullow's aim of supporting long-term socio-economic development in countries where it operates. Scholarships are available to those who are committed to making a contribution to their own country's development. The Scheme gives candidates a chance to receive a high standard of education from internationally recognised institutions, which can then be applied in the scholar's home country. The TGSS sponsors candidates from various educational backgrounds through the following programmes:
-International Postgraduate Scholarships (Masters and Postgraduate diploma): Successful applicants to this programme will pursue courses in leading international institutions in the United Kingdom, the Republic of Ireland and France that meet the immediate and priority skills required by the oil and gas and supporting or auxiliary industries. The scholarship is open to specific government or state agency personnel and the general public in accordance with the requirements, set rules and criteria of the scheme.
-Tullow Technical Training Scholarships: This is aimed at increasing accessibility of the scheme to individuals in the targeted communities of the Western Region of Ghana. Successful applicants under this newly introduced scholarship programme will pursue a six month course at the Jubilee Technical Training Centre in Takoradi (Ghana) certified at UK NVQ level 2 by TTE Technical Training, UK. The candidates will formally apply for the award and will be screened and assessed based on set criteria to be trained in courses including Process Engineering, Mechanical Engineering, Electrical Engineering and Instrumentation.
-Skills and Employability Training: These specially designed courses will offer an opportunity to candidates in Tullow's targeted communities to obtain other skills and qualifications that will enhance their prospects for a scholarship award in future. The courses are aimed at unemployed youth and graduates who require basic communication, presentation, English Language and entrepreneurship skills to pursue further education or obtain employment.
Number of award(s): The number of awards and/or scale of investment in the Scholarship scheme for each country is appropriate to the phase (the project life cycle) of Tullow's business in that country at present. The number of awards may vary from year to year depending on the quality of the applications received. The countries and number of awards may also change in subsequent years in order to maintain alignment with our business priorities.
Duration of award(s): Not Known
What does it cover? The scholarship will cover:
-full tuition fees;
-a monthly stipend;
-travel costs;
-A one-off warm clothing; and
-Other allowances including baggage, gadget, thesis and study trip.
Notification: Not Known
How to Apply: The mode of applying is online.
Scholarship Application Deadline: The application deadline is 31 March 2015.
Further Official Scholarship Information and Application
Need Scholarship Help? Comment and Discuss.