Foundation for African Leadership in Business offers MBA merit and need based scholarship for African Citizens at ALB partner universities: Thunderbird School of Global Management, Vanderbilt University or IE Business School in USA. English language proficiency and completion of GMAT exam is required. Applicants must return their home country after the completion of the MBA program and work for at least 2 years. Applicants must have a strong professional background and work experience. Online application must be submitted by January 30, 2014.
Study Subject(s): The scholarship is awarded in business administration at ALB partner universities in the USA.
Course Level: This scholarship is for pursuing Masters degree level at Thunderbird School of Global Management, Vanderbilt University or IE Business School in USA.
Scholarship Provider: Foundation for African Leadership in Business (ALB)
Scholarship can be taken at: USA-Partner Universities
Eligibility: To qualify for the ALB Fellowship Program, applicants should demonstrate the following through their application:
•A commitment to returning to their country after program completion
•Strong professional background, including 3 or more years of work experience
•Strong academic background, including completion of a Bachelor degree or equivalent
•High competency in written and spoken English
•Acceptance to an MBA program
•Completion of the GMAT exam
•All other requirements for admission to the partner school program Eligibility for scholarships is merit and need based.
Scholarship Open for Students of Following Countries: African citizens are eligible for this MBA scholarship.
Scholarship Description: ALB offers scholarships to qualified residents of Africa who wish to obtain an MBA through one of our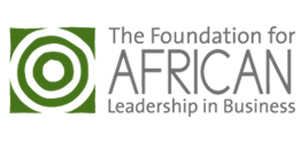 partner universities. Scholarship comes with great responsibility, and as such, ALB scholarships are offered as part of the ALB Fellowship Program. The Foundation for African Leadership in Business aims to aid in the development of Africa, partnering with top-tier MBA programs and corporations to create opportunities for African citizens to join international MBA programs across the globe. Scholarships are provided in the form of fellowships to African citizens with a demonstrated commitment to returning to Africa post-MBA. Thunderbird School of Management, located in Glendale, Arizona, is the largest and oldest international business school in the United States. Since 1946, the school has been committed to educating global leaders who create sustainable prosperity worldwide. One of the ways Thunderbirds hopes to achieve this mission is by creating a culturally diverse student population. Vanderbilt University is an internationally recognized research institution located in Nashville, Tennessee. The Owen Graduate School of Management at Vanderbilt, opened its doors in 1969 and has since become one of the world's top business schools. Owen is committed to helping business students and professionals define their places in the world. By offering challenging academics, innovative research opportunities, and a collaborative community environment, the school hope to provide students with the fundamental business skills to drive social and economic change. IE Business School, located in the heart of Madrid, Spain, is a world renowned institution that has been training business professionals since 1973. Offering  a number of top-ranked MBA and Masters degree options to students from around the globe, IE brings together students of over 90 nationalities on campus every year, making it one of the most internationally diverse MBA programs in the world.
Number of awards offered: Not Known
Duration of award(s): Not Known
What does it cover? Thunderbird and ALB have partnered to offer a full-tuition MBA scholarship beginning in the fall of 2014. The ALB Fellowship comes with responsibilities that extend beyond the classroom, and only those who are eager to accept these responsibilities should apply:
-Return to Africa upon program completion: All ALB Fellows agree to work in Africa for at least 2 years, immediately following program completion.-
-Achieve academic success: All ALB Fellows are committed to academic excellence and integrity. Fellows work hard to achieve success in all coursework, and are committed to abiding by all program policies.
-Represent their home country: ALB Fellows represent ALB and their country, and it is expected that they remember this at all times, working to improve understanding about their country's culture and business environment, as well as encourage interest in African culture overall, participating in school events and becoming involved in the greater university community through clubs and other organizations.
-Complete the ALB Fellowship Project: During the MBA, ALB Fellows partner with other students to develop a business plan for a social enterprise in their home community/country.-
-ALB Fundraiser: ALB Fellows commit to organizing a fundraiser during their program in order to raise funds for the ALB Social Enterprise Project Fund and for future ALB Fellowship Recipients.-
-Mentor Future ALB Fellows: ALB Fellowships open doors, and provide lifelong opportunities for recipients. Therefore, ALB Fellows are expected to be involved beyond completion of the ALB program, serving as mentors for future ALB Fellows, and contributing to the ALB community.-
Selection Criteria: Eligibility for scholarships is merit and need based.
Notification: Not Known
How to Apply: The mode of applying is online. Candidates should take the following steps in order to apply:
-Register as an ALB candidate via the ALB Online Registration.
-Prepare for and take the GMAT exam. You should allow at least 6 – 8 weeks of daily study to properly prepare for the GMAT exam.
-Apply for and gain admission to an MBA program through one of our university partners.
-Complete the ALB Fellowship application. Please note that the application will not be available until  you have registered as an ALB candidate.
-The ALB online application will ask for a number of supplemental documents. Please have these items ready before you start your application form:
Test scores from the GMAT exam.
Copy of Official Letter of Acceptance to an MBA Program or proof of submission.
Official transcripts of all university level classes taken. At a minimum, transcripts must show proof of a completed Bachelor's degree.
A resume showing all professional experience since completion of a Bachelor's degree.
Proof of citizenship of an African country. The ALB Foundation requires all applicants to be African citizens. All applicants must provide a copy of their birth certificate, passport or residency certificate. If this is not included the application will be ineligible.
Letter of Recommendation
Essay Responses
Scholarship Application Deadline: ALB scholarship application is due by January 30, 2014 (Thunderbird School of Global Management), November 15, 2013 (Vanderbilt University) and applications for IE Business School Scholarships are currently closed.
Further Official Scholarship Information and Application
Need Scholarship Help? Comment and Discuss.