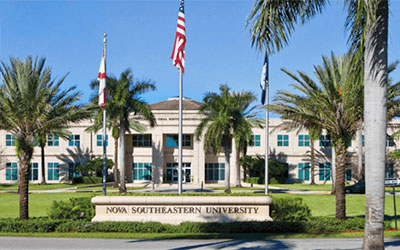 Scholarships For Academic Achievement
At Nova Southeastern University, undergraduate scholarships ranging from $5,000 up to $21,000 are available for students who qualify. What‡s more, these scholarships are renewable for up to four years for full-time students enrolled in undergraduate programs.
Don‡t miss out on your opportunity to get access to scholarships for your college education. Scholarship funds go quickly so act fast and inquire today!
Ranked a Top 200 best college among U.S. universities in 2018, Nova Southeastern University is one of 44 private institutions in the U.S. classified as a doctoral/research university. Small class sizes provide one-to-one access to professors, and career advisors are available to assist students with internships as well as CPT and OPT opportunities to find the best experience to boost their careers. Located in Fort Lauderdale, Florida, students have access to a robust offering of professional and social opportunities within a multi-cultural environment. Biology, Business, Chemistry, Computer Science, and Engineering are some popular programs.