­ The School of Business and Management (SBM) at Queen Mary University of London is inviting applications for China Council Scholarship (CSC) scholarships for entry in September 2018. Chinese students are eligible to apply for this scholarship.
QMUL is one of the UK's leading research-focused higher education institutions. With around 17,840 students, 4,000 staff and an annual turnover of £300m, it is one of the biggest University of London colleges.
Students whose first language is not English must demonstrate proficiency in English by submitting satisfactory scores from the Test of English as a Foreign Language (TOEFL).
Scholarship Description: 
Application Deadline: January 31, 2018
Course Level: Scholarships are available to pursue research.
Study Subject: The University invites applications in the following subject areas: Accounting, Finance, Marketing, Employment Relations, Equality and Diversity, Human Resource Management, Management & Organization Studies, Public Management, Supply Chain Management, Strategic Management, Monetary and Macroeconomics, Labour Economics, Public Economics, Information Management, International Business, and Leadership.
The research proposals submitted by applicants should normally fit at least one of the School's centres/groups. There are currently nine research centres and groups associated with the School of Business and Management:
Behavioural Finance Working Group (BFWG)
Business Ecosystems Research Group (BERG)
Accounting & Accountability Research Group (AARG)
Centre for Globalisation Research (CGR)
Centre for Research in Equality and Diversity (CRED)
Centre for Labour and Global Production (CLGP)
Marketing Interactions & Consumer Behaviour Group (MICBG)
Public Management and Regulation Cluster (PMR)
Borderlines: Action Research Cluster in Creative and Cultural Economies (BARCCE)
Scholarship Award: Scholarship Benefits
Full tuition fee scholarship (in the form of fee waiver) for up to three years.
Living allowance as prescribed by the Chinese Government for the term of the scholarship.
One return airfare between China and London by the most economical route.
Nationality: Chinese students
Number of Scholarships: Numbers not given
Scholarship can be taken in the UK
Eligibility for the Scholarship: 
Eligible Countries: Chinese students are eligible to apply for this scholarship.
Entrance Requirements: To be eligible for this scholarship you must meet the following requirements:
The CSC accepts applications from Chinese nationals (PRC only, not Hong Kong or Taiwan) with an offer of a place for a research degree in the UK. Chinese students already in the UK can apply, and as of 2015 continuing students (e.g. those going into the 2nd year of a PhD) are also eligible to apply.
English Language Requirements: Applicants are required to have an IELTS overall score of 7, a minimum score of 6.5 in writing at the time of application.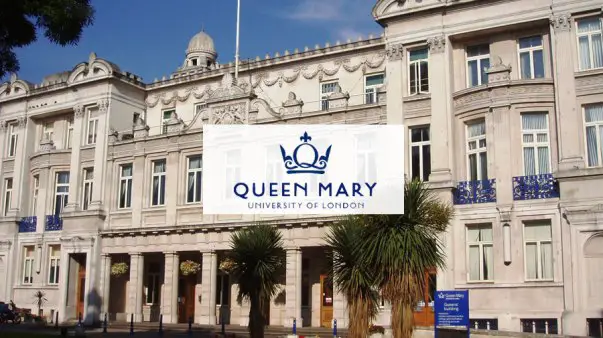 Application Procedure:
How to Apply: Application for the Queen Mary/China Scholarship Council Joint PhD Scholarship is a two-step process.
Step 1: Apply for Admission to the School of Business and Management at Queen Mary
Apply to Queen Mary for admission as a postgraduate research student at the School of Business and Management by completing the online application form. For further details and how to apply.
To ensure that applicants for the Queen Mary CSC Scholarship are identified and given priority for the processing of their application, all applicants for this scheme must send an email to research-admissions-at-qmul.ac.ukstating the student application number and identifying themselves as CSC applicants as soon as they have completed the online application form.
The application closes on
Step 2: Apply for the China Scholarship Council Scholarship
Applicants should refer to the China Scholarship Council website at www.csc.edu.cn for details on how to apply for the CSC scholarship. The CSC accepts applications between
Need Scholarship Help? Comment and Discuss.