Students belonging to minority groups are less likely to attend college in the US and other "white" countries than their "majority" peers. They are also more likely to drop out.
Rising costs of education are one of the biggest reasons for such drop-outs. Some of the brightest African-Americans I've known are first-generation college students who had to drop out in the middle of their program because they couldn't afford college anymore.
There's also another aspect that many of us don't talk about. FinAid reports that minority students are less likely to win a private scholarship or win a merit-based scholarship. They may also take on twice as much debt as their white peers despite special minority programs.
Such a lack of equal access means that as an African-American student you'll have to work extra hard to get the scholarship you need. Having said that, college authorities and philanthropic organizations offer scholarships to make sure that African American kids get to college and finish.
Here's a look at five things to keep in mind when you're applying for a scholarship.
1. Do your research
Maybe the scholarships you've looked at don't cover a lot. Maybe the ones you've looked at are for STEM students whereas you want to study the Liberal Arts. You may find a grant that awards you on the basis of your hobbies, for instance. Do plenty of research, speak with counselors or the college you want to apply to, and consider your scholarship options.
When you're applying for a scholarship earmarked for African Americans, you'll want to start by looking at the some of the most generous grants like Ron Brown Scholars Program, National Achievement Scholarship Program, Jackie Robinson Foundation scholarships, UNCF scholarships, and National SMART Grants, among others.
If you're a woman, look at special scholarships for African-American women. There's the National Association of Negro Business and Professional Women's Clubs scholarship, for instance.
Some top STEM scholarships for African American students include the NSBE grants, the NACME Scholars Block Grant Program, the SOARS program, the ESA Foundation Computer & Video Game scholarship program, etc.
There are also scholarships for first-generation African-American students, such as the RMHC African American Future Achievers program, the Bay Area Minority Law Student Scholarship program, the Fontana Transport Inc. Scholars Program, etc.
2. Don't ignore grants for higher studies
Private organizations or the government may offer grants to support students who can carry out research in an organization while they learn in that area of their interest. These grants don't need to be paid back.
The popular Pell grants are offered by the US Department of Education to low-income students based on their need. Every year about $4 billion is doled out to deserving but poor college students.
The grant is for undergraduate students. Nearly 84% of African Americans have used these grants to complete college in recent years.
Your state government may also offer grants to help local residents complete their education. You can also research private organizations that do the same if you do research work or any other kind of work that will benefit them.
There are grants specifically for African-American students as well, such as the AICPA Fellowship for Minority Doctoral Students, or the Ford Foundation Fellowship Programs. These grants are typically more generous than undergraduate grants.
If you're an undergraduate in physics with a research-bent of mind, the Carl Albert Rouse Undergraduate Research Fellowship may be useful.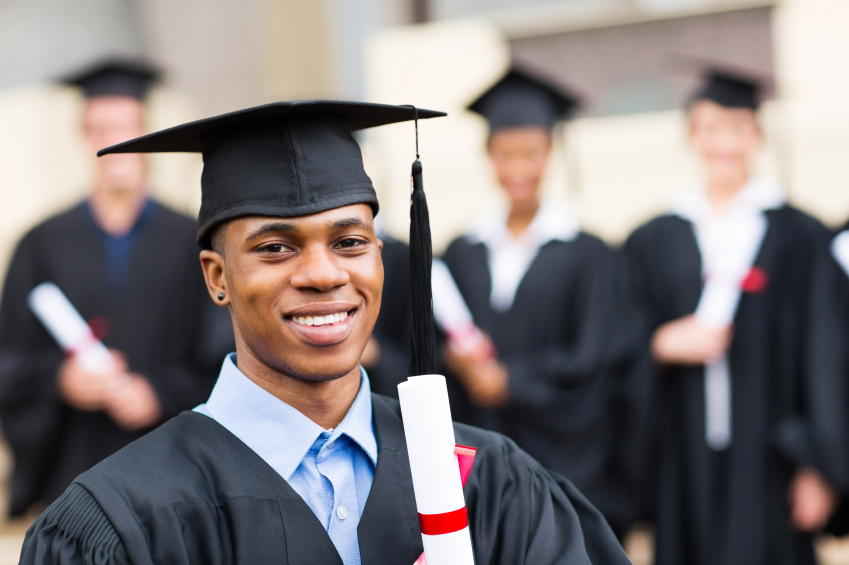 3. Maintain a minimum GPA
Every scholarship you look at will have different requirements. But most of them, whether or not they're merit-based or need-based will need you to have a minimum GPA of 2.5 to apply. Some grants may want 3.0 GPA or 3.5 GPA.
Also, make sure to check whether or not you need to sit for college admission tests in order to apply. Some colleges accept ACT or SAT scores, so you may need to have these as well.
Note that low-income high school students may be eligible for fee waivers at the SAT and ACT exams, so don't skip those tests if you think you need them.
4. Ask your employer for reimbursement program options
Many African American students out of high school take up a job or trade rather than pursue higher education. If you're working but want to pursue a program at college, you can ask your employer if they have a tuition reimbursement scheme. This will be possible if you're working in a company that will benefit from the course you take.
Employers can pay as much as $5,250 per year, per student in tax-free assistance, so they may be only too happy to oblige. Usually, these funds can be used only for fees, supplies, tuition, etc. directly related to the program.
5. Get your letters of recommendation and essay ready early
When you apply for a scholarship, you may be asked to write an essay and put together letters of recommendation. Let's take a look at what these are.
I am not speaking of the statement of purpose that you'll have to provide the degree college you're applying to, but the essay to be sent to the scholarship admin and coordinators. You'll have to write an original testimonial explaining why you think you deserve the scholarship.
A good scholarship essay will be somewhat different from your college essay. It will focus more on your minority identity and how it has affected your education thus far and your character. You'll also want to talk about where you see yourself in the future. Some scholarship organizations will mention what they want you to talk about in your essay.
As always, short and interesting is better than long and wordy.
Back your essay up with letters of recommendation from your school counselors, teachers, with other people you have interacted with in a professional or educational setting.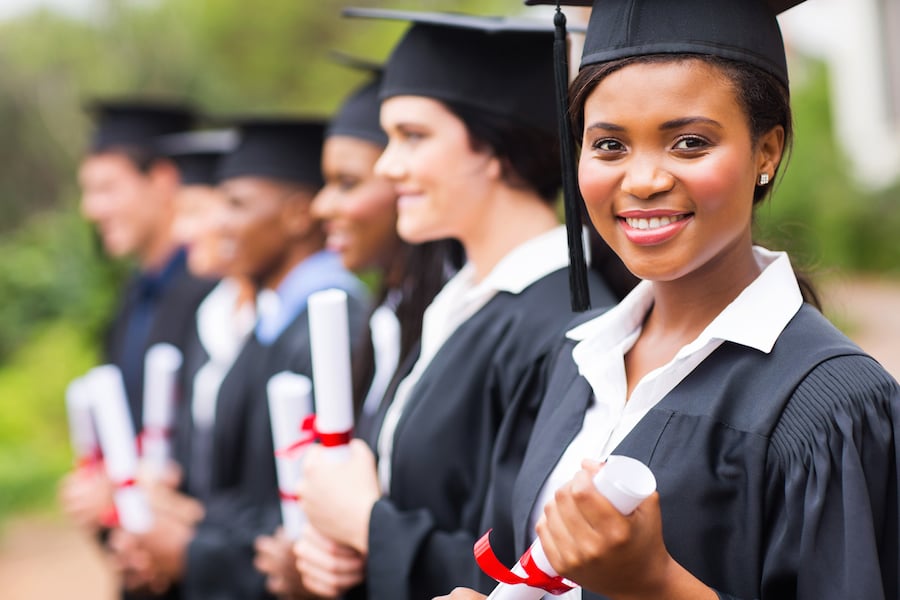 Lastly, you can save a lot of money on college applications by simply applying early. If you already know the college you'll go to if they accept you, make sure to apply early. That way, you can avoid having to pay for applications – which are by no means cheap – to other colleges.
You can also use a common application submission platform to submit all your college applications. That way, you won't have to pay a fee every single time you apply. A one-time fee will have you covered.
Good luck!