Best Online MBA Programs: Online MBA will help you to take ownership of your career. This innovative course is academically rigorous as well as immediately applicable to real-life business situations. Online MBA program from a recognized platform is highly valued anywhere in the world and will inspire you to make a difference to your personal and working life.
Online procedure offers the opportunity to study MBA program anywhere in the world while living and working in your home country. It allows you to study at a time, place and pace to suit your needs. Online MBA students have access to virtual learning environment and are provided with a variety of materials from textbooks and academic journal papers through video clips and podcasts for each module. You are also expected to contribute to online discussion forums and tutorials with your tutor group and can maintain network with staff and students on online social networking site.
Although studying largely independently, online MBA students get all the benefits of being at a leading international business school and gaining a globally recognized qualification. You will also get access to all learning, careers and support services as well as universities' online libraries and academic expertise.
Lots of prestigious universities and other organizations are offering distance learning MBA with financial aids. Students who are interested in applying for online courses other than regular ones can apply for these listed scholarship opportunities and accomplish their career goals in their specific majors. Not all business schools offer scholarships for online MBA programs, so be sure to ask admission officers about whether a scholarship can be availed toward the MBA program you're applying for.
The Bradford Distance Learning MBA is ranked by the Financial Times as one of the world's best online MBA programmes (World top 10 over last three years) and rated No.1 in the world for increasing graduates' salaries. The programme is aimed at intelligent, highly motivated future managers who wish to equip themselves with the essential business and management skills required in the increasingly competitive, diverse and dynamic business environment.
Commonwealth Distance Learning Scholarships offer the opportunity to study for a UK Master's degree while living and working in your home country. The scheme was established in 2002, as part of the CSC's and DFID's commitment to exploring new methods of scholarship delivery. To date, nearly 1,000 Commonwealth Distance Learning Scholarships have been awarded.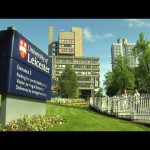 The Leicester MBA by distance learning provides you with the skills necessary to become an adept manager in today's global business environment. It is AMBA accredited and provides you with first-rate academic standards. You will also be awarded a Diploma in Strategic Management and Leadership from the Chartered Management Institute (CMI). The degree covers a broad spectrum of business and management subjects, calling on a wide range of expertise. It allows you to concentrate on general management or to tailor the course to suit your individual career needs. Areas of specialism include marketing, finance and human resource management.
Kingston University is a public research university located in Kingston upon Thames, southwest London, United Kingdom. The Kingston MBA by distance learning provides you with the skills necessary to become an adept manager in today's global business environment.


Aberdeen Business School is recognised both nationally and internationally for its corporate and management education. This distance learning MBA course is delivered online through the University's virtual learning environment, Campus Moodle, where you will have access to teaching material and communicate with lecturers and fellow students.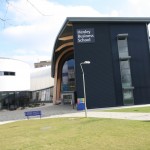 Henley Business School has a number of scholarships and bursaries available to support outstanding applicants for our Henley MBA programmes in 2016.
The Financial Times ranks Warwick as the UK's top distance learning MBA provider, 2nd in the world. With nearly 30 years' experience in delivering excellence in distance learning, their part-time study over three years offers you the opportunity to balance your study along with your working life.