Bond University is offering a postgraduate award for Australia and international students. These awards are open to students who are studying a PhD Doctorate by Research and hold a valid Letter of offer for enrollment at Bond University.
The Bond University Postgraduate Award provides an opportunity for outstanding commencing candidates to receive a living allowance of $26,288.00 p.a. (indexed annually) for up to three years.
Review
Award

Application Process

Clarity of Information
Summary
Worthy offer for Australian and international students to study in Australia with study support.
As Australia's first private non-profit university, Bond University seeks to be recognized internationally as a leading independent university, imbued with a spirit to innovate, a commitment to influence and a dedication to inspire tomorrow's professionals who share a personalized and transformational student experience.
Description
Application Deadline: 31 March 2021
Course Level: Award is available for undertaking a higher degree research program (PhD Doctorate by Research) at Bond University.
Study Subject: The award is available in all subjects offered by the university.
Award: The 2021 full-time stipend rate will be $27,596.00 per annum (indexed annually).
Number of Awards: Not Known
Nationality: Australian and international students
The award can be taken in Australia
Eligibility
Eligible Countries: The award is available for both Australian and international students.
Entrance Requirements: In order to apply for an HDR program, students must meet the required academic entry requirements, as well as satisfy visa, residency and English proficiency requirements.

The grant is open to students who are studying a PhD Doctorate by Research and hold a valid Letter of offer for enrollment at Bond University.
Previous applicants for programmes , who have been unsuccessful, are not eligible to re-apply.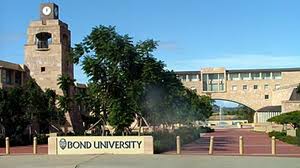 How to Apply
How to Apply:

Step 1 – Expression of Interest Your first step is to lodge an HDR Expression of Interest.  Once your Expression of Interest has been accepted, you will be required to make an application for admission to an HDR Doctoral program through the relevant Faculty.
Step 2 – Find a Supervisor To start this process, click on the Find a Supervisor button.
Step 3 – Admission to Bond University To start this process, click on the Apply for admission button.
Step 4 – Apply for a Scholarship Once your application for admission has been approved, and you have received your Letter of Offer, you may then apply for a scholarship through the Apply for Scholarship button.
Language Requirements: Students whose first language is not English must refer to and meet Bond University's standard English entry requirements for undergraduate applicants and English entry requirements for postgraduate applicants.