The University of Stirling is offering a scholarship for students from Sub-Saharan Africa for entry in September 2019. The program is available for pursuing master's degree level at the University of Stirling in the UK.
The University aims to be at the forefront of research and learning that helps to improve lives.
Award

Application Process

Clarity of Information
Summary
A fab choice to pursue a master's degree in the UK.
The University of Stirling is a UK research-intensive campus university founded by Royal charter in 1967 in Stirling, Scotland. It is ranked among the top 60 universities in the world that are under 50 years old by the Times Higher Education World University Rankings.
The requirements for a specific English Language test score such as IELTS or TOEFL may be waived if instruction and assessment of applicant's first-degree study have been in English.
Short Description:
Application Deadline: May 31, 2019
Course Level: Award is available for pursuing master's degree level at the University of Stirling.
Study Subject: Program is provided for any of the full-time Master's programmes offered by Stirling Management School.
Award: The Dorothy Nicol Scholarship is generously funded to offer £15,250 meeting the overseas tuition fee and will be awarded to a student from Sub-Saharan Africa joining any Masters course within the Management school in September 2019.
Number of Scholarships: One
Nationality: Sub-Saharan African Countries
Program can be taken in the UK
Eligibility
Eligible Countries: Applicants from Sub-Saharan African Countries (Angola, Benin, Botswana, Burkina Faso, Burundi, Cameroon, Cape Verde, Central African Republic, Chad, Comoros, Congo (Brazzaville), Congo (Democratic Republic), Ivory Coast, Djibouti, Equatorial Guinea, Eritrea, Ethiopia, Gabon, Gambia, Ghana, Guinea, Guinea-Bissau, Kenya, Lesotho, Liberia, Madagascar, Malawi, Mali, Mauritania, Mauritius, Mozambique, Namibia, Niger, Nigeria, Rwanda, Sao Tome and Principe, Senegal, Seychelles, Sierra Leone, Somalia, South Africa, South Sudan, Sudan, Swaziland, Tanzania, Togo, Uganda, Zambia and Zimbabwe) are eligible to apply for this scholarship.
Entrance Requirements: This award will be awarded on the basis of academic merit and the strength of the personal statement.  Applicants must be from Sub-Saharan Africa and hold an offer (conditional or unconditional) of a place on any of the full-time Master's programmes offered by the Management School for entry in September 2018.  Those applicants applying for the MBA must also have at least three years of work experience.
English Language Requirements: Applicants from outside the home country will often need to meet specific English language/other language requirements in order to be able to study there.
Application Procedure:
Introduction:Applications should be e-mailed to: management-at-stir.ac.uk.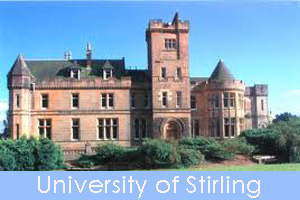 How to Apply: Complete the application form, ensuring that all sections are answered legibly, and provide a statement of at least 500 words on why an award would help you, and what your career or educational aims are for the five year period after you graduate.