If you are a student from outside the EU/EEA, then you can apply for the 24 Full Holland-High Potential international awards funded by Maastricht University. The program is available for high-achieving and deserving aspirants.
Awards are open for candidates who wish to pursue a full-time master‡s degree program at Maastricht University for the 2023-2024 academic years.
Award

Application Process

Clarity of Information
Summary
Excellent scholarship opportunity for students
Maastricht University is the most international university in the Netherland. The university stands out for its innovative education model, international character, and multidisciplinary approach to research and education.
Why study at Maastricht University? Maastricht University helps students to prepare for their professional careers. The career services of this university support faculty and student organizations with the organization of career-related activities.
Application Deadline: Applicants must submit all required application materials until 1 February 2023.
Brief Description
University or Organization: Maastricht University
Department: NA
Course Level: Full-time master‡s degree program
Awards: €30,000
Access Mode: Online
Number of Awards: 24
Nationality: Students outside from EU/EEA
The program can be taken in the Netherlands
Language: English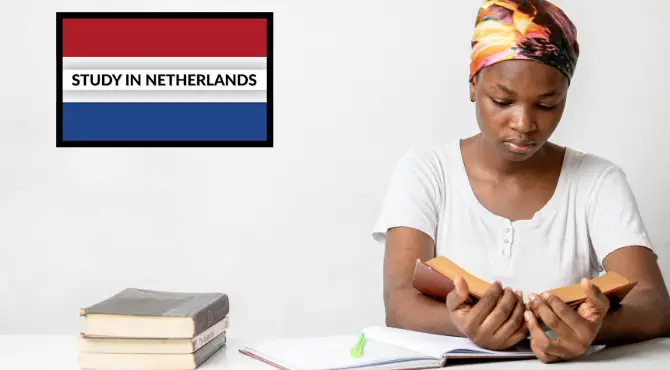 Eligibility 
Eligible Countries: International students from outside the EU/EEA are eligible to apply.
Eligible Course or Subjects: Programs are awarded to study the full-time master‡s degree program in any subject offered by the university.
Eligibility Criteria: The applicant must meet the following eligibility criteria:
You hold nationality in a country outside the EU/EEA and meet the requirements for obtaining an entry visa and residence permit for the Netherlands.
You do not hold a double nationality from an EU/EEA country.
You have applied for admission to a full-time Master‡s programme at Maastricht University for the 2023-2024 academic year.
You meet the specific admission requirements of the UM Master‡s programme to which you have applied.
You have never participated in a degree-seeking higher education programme in the Netherlands. Students who have completed exchange programmes in the Netherlands are welcome to apply.
You are not older than 35 years of age on 1 September 2023.
You have obtained excellent results during your prior education programmes, as demonstrated by your latest grade transcript or certified by academic excellence. If several applicants are equally qualified, UM will give preference to applicants whose academic transcript or certified letter of academic excellence demonstrates that they are among the top 5% of the 2023-2024 scholarship program applicants.
How to Apply
How to apply: To apply for the award, the applicants must have to register for one of the participating master‡s programs at Maastricht University. After taking admission candidates will be automatically considered.
Supporting Documents: Candidates must have to submit curriculum vitae, letter of motivation, and proof of academic excellence, the contact details of one referee to the scholarship-at-maastrichtuniversity.nl
Admission Requirements: For admission in a master‡s degree program, Candidates must have to include a translation of diploma and/or grade lists if the originals are not in Dutch, English, German or French.
Language Requirement: Candidates' English language skills should be good enough to undertake intensive and challenging academic courses that are taught and examined in English.
Benefits
Living expenses:€ 12,350 (13 months) or € 23,750 (25 months)
Health & liability insurance: € 700
Visa application costs: € 207
Tuition fees: At cost
Pre-Academic Training costs: At cost