McGill University is inviting applications for Steinberg Global Health Postdoctoral Fellowship. These fellowships are open to current or entering postdoctoral fellows from any global health-related discipline.
McGill University is a public research university in Montreal, Quebec, Canada. It was established in 1821 by royal charter, issued by King George IV of Great Britain.
Award

Application Process

Clarity of Information
The language of instruction at McGill University is English. Applicant must demonstrate the required level of English proficiency prior to admission to McGill, regardless of citizenship status or country of origin.
Brief Description:
Application Deadline: March 31, 2018
Course Level: Fellowships are available to pursue postdoctoral studies.
Study Subject: Fellowships are awarded for pursuing research related to global health in low or middle-income countries or among Aboriginal populations in Canada.
Scholarship Award: Steinberg Global Health Postdoctoral Fellows will receive a generous stipend totalling at least $50,000. $25,000 will be contributed by the Blema and Arnold Steinberg Family Foundation via Global Health Programs. The supervisor is required to contribute at least $25,000 toward the stipend and that funding must be held at McGill University.
Number of Scholarships: Not known
Nationality: Canadian and international applicants
Scholarship can be taken in Canada
Eligibility:
Eligible Countries: Canadian and international applicants can apply for Postdoctoral Fellowship.
Entrance Requirements: Eligibility criteria:

Applicants must have or have arranged supervision by a member of McGill University Faculty who is a Professor, Associate Professor or an Assistant Professor. Most of McGill's global health teams and researchers can be found on the GHP website.
Applicants from varying specialities within global health, including but not limited to medicine, nursing, health sciences, humanities, epidemiology, public health, and health policy are encouraged to apply. Fundamental (laboratory or bench) research projects, without a clear translational focus on population outcomes, will not be within the scope of this fellowship.
Applicants to the 2018-2019 Steinberg Global Health Postdoctoral Fellowship program must fulfil or have fulfilled all degree requirements for a PhD, PhD-equivalent or health professional degree doctorate (DPhil, DPH, MD, DVM or similar terminal degree) before August 31, 2018. Awardees must be within 5 years of completion of this degree to hold the award.
Applicants, who do not have the PhD or PhD-equivalent degree in hand at the time of application, must include a letter from their Department Chair specifying the date of the dissertation defence. Successful applicants who do not complete all requirements for their PhD by August 31, 2018, will have their offer of award withdrawn.
Please see the Graduate and Postdoctoral Studies Office for detailed information on postdoctoral registration at McGill. Please make sure you meet the general requirements to be a postdoc in Quebec and Canada. Fellows must comply with all postdoctoral registration requirements. If selected, candidates from outside of Canada will need to budget for the time required for immigration/work permit processing.

English Language Requirements: The language of instruction at McGill University is English. Applicant must demonstrate the required level of English proficiency prior to admission to McGill, regardless of citizenship status or country of origin.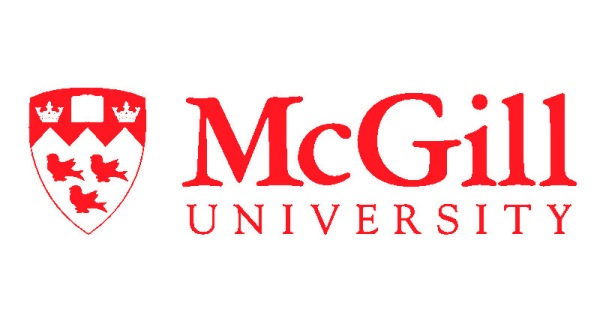 Application Procedure:
How to Apply: Prospective candidates should submit:
Application form – Please download to fill.
CV
PhD supervisor recommendation letter (maximum 2 pages)
McGill supervisor recommendation letter (if different from above). The letter should speak both to your qualifications and the role the supervisor will play in supporting your work as well as acknowledge that they are aware of the requirement to contribute at least $25,000 toward the stipend. (maximum 2 pages)
Research proposal. Please write in simple, non-technical language. Award committee members come from varied global health backgrounds and may not be experts in your particular field (maximum 5 pages – Committee will only read first 5 pages). Please include:
Brief abstract or summary of your proposal
The objectives and significance of your proposed global health research program
The contribution that your research will make to the advancement of knowledge
How the proposed research program is situated within relevant scholarly literature
The theoretical approach or framework that will be used
The research question(s) and/or hypothesis(es)
The methodology and why it was chosen
The outcomes being measured and the potential for impact
The plan to disseminate the findings
Timeline/Workplan of your work for at least one, but preferably, two years.
6. Training expectations: Please provide an overview of how this postdoctoral experience will contribute to your future research ambitions and productivity (1 page).
7. Applicants must provide a copy of their complete university academic record to date, including undergraduate transcripts. Unofficial transcripts are acceptable. Please arrange transcripts in chronological order starting with the most recent. International transcripts must be in English or French.
8. Current McGill post-docs must provide Proof of registration in the postdoctoral program at McGill.
New post-docs to McGill must provide a letter from the academic department you hope to join saying that they support your application (a sample of this letter can be provided by Global Health Programs please contact the GHP office).