Alexander von Humboldt Foundation is offering the Humboldt Research Fellowships for brilliant aspirants at a research institution in Germany.
High-qualified international scientist and scholars of all disciplines who have completed the doctorate less than 12 years ago are invited to apply.
Award

Application Process

Clarity of Information
Summary
Wonderful offer for international candidates.
The fellowship is flexible and can be divided up into as many as three stays within three years. The aim of the programme is to enable highly qualified academics from abroad to come to Germany to conduct a research stay there.
Why study at Alexander von Humboldt Foundation –The foundation promotes international academic cooperation between excellent scientists and scholars from Germany and from abroad.
Application Deadline: Open
Brief Description
University or Organization: Alexander von Humboldt Foundation
Department: NA
Course Level: Doctorate or comparable academic degree (Ph.D., C.Sc. or equivalent
Nationality: International
Scholarship can be taken in Germany
Eligibility 
Eligible Countries: International candidates are eligible to apply for the fellowship program.
Eligible Course or Subjects: The scholarship is available in the field of science and research.
Eligibility Criteria: Scientists and scholars of all nationalities and disciplines are welcome to apply for the scholarship.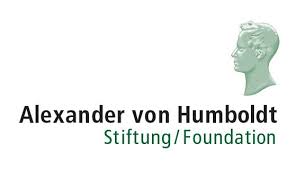 How to Apply
How to apply: Interested applicants can apply online by the given link.
Supporting Documents: A potential candidate for a scholarship must submit the following: Curriculum vitae (two pages max, Research outline (five pages max), Complete list of publications, List of selected key publications, Key publications, Doctoral certificate, German language certificate, if applicable, Host's statement and confirmation of research facilities, Two expert reviews, Additionally, where required: publishers' letter(s) of acceptance and/or acknowledgement (s) of receipt as well as summaries or translations of the key publications.
Language Requirement: English language requirements for candidates who do not speak English as their first language.
Benefits
A monthly fellowship of €2,650 for postdoctoral researchers (doctorate completed within the last four years) or €3,150 for experienced researchers (doctorate completed within the last 12 years),
A flexible starting date and – for experienced researchers – the option of splitting the fellowship up into a maximum of three stays
individual mentoring during the sponsorship period,
intensive German language course for fellows and their marital partners prior to the fellowship,
additional financial support for accompanying family members and items like travel expenses
comprehensive alumni sponsorship once the research stay has come to an end, such as a Return Fellowship or further stays in Germany.