Max Planck Institute for European Legal History is inviting applications for Doucet Scholarship for Young Researchers from outside Frankfurt, especially from Latin America.
In 2015 the Institute has acquired the private library of the Argentinian legal historian Gastón Doucet. Together with his wife, the historian Lourdes Doucet, he collected during this lifetime more than 4.800 volumes.
Award

Application Process

Clarity of Information
Summary
Good opportunity to study in Germany.
Application Deadline: Closed
Eligibility
Young researchers may submit proposals on the history of colonial law, directly related to the monographs and editions of sources that make up the Doucet Collection.
In order to facilitate access to the collection for young researchers from outside Frankfurt, especially from Latin America, who are interested in using this important collection, the Max Planck Institute for European Legal History provides an annual award for a three-month research stay at the Institute. Due to the large number of interesting applications that the Institute received in the first call, the selection of the first fellows has proved extremely difficult. For this reason, the award went in the first year to two young researchers: Marcela Saenz Castro (UBA) and Cristian Miguel Poczynok (UBA). The research projects were devoted to indigenous claims through trips to the Royal Audience of Buenos Aires at the end of colonial times (Saenz Castro) and to land rights in Latin America between the 18th and 19th centuries (Poczynok).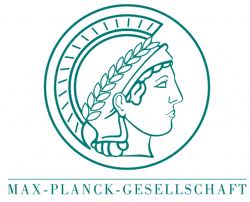 How to apply
Applications (CV, project description and motivation letter regarding the use of the Doucet Collection) are to be submitted in Spanish or English by 15 September 2018, addressed to Prof. Thomas Duve, at the following e-mail address: sekduve-at-rg.mpg.de
Applicants from outside the home country will often need to meet specific English language/other language requirements in order to be able to study there.
Benefits
The scholars will receive an award amount of 650 € per month.