Applications are now open for Murdoch programs to pursue an undergraduate and postgraduate degree program. UAE's are awarded to commencing international students with an average grade of 75% or higher or equivalent GPA.
The Murdoch University Academic Excellence Awards (MUAEA's) acknowledge and reward commencing students who have a record of high academic achievement in previous studies.
Review
Award

Application Process

Clarity of Information
Summary
A wonderful opportunity for International students.
Murdoch University is a public university in Perth, Western Australia with campuses also in Singapore and Dubai. University has more than 22,000 students and 2,000 staff from across 90 different countries with a desire to discover, use their imaginations and ultimately make a difference.
In order to gain admission to Murdoch, students must satisfy English requirements by demonstrating competency in the English Language.
Description:    

Application Deadline: August 5, 2019
Course Level: The studentships are available for pursuing an undergraduate and postgraduate degree program at the Murdoch University.
Study Subject: The studentships are offered over different departments across the University, all offering a diverse range of courses.
Award: The grant is valued at $5,000.
Number of Awards: Undergraduate-35 Postgraduate-12
Nationality: International students
The award can be taken in Australia
Eligibility::
Eligible Countries: International students can apply for these endowments.
Entrance Requirements: To apply for this application student must

Be an International Student
Be commencing the first Semester at Murdoch University
Have achieved an academic record of 75% or higher in their previous study
Give permission for image and name to be used by the university in their media and publications.

English Language Requirements: In order to gain admission to Murdoch, students must satisfy English requirements by demonstrating competency in the English Language.

Academic IELTS: IELTS overall score of 6.0 with no band below 6.0
Cambridge Advanced English: Score of 60 or better
Cambridge Certificate of Proficiency in English: Score of 60 or better
TOEFL Internet Based: 80 (no band less than 20)
TOEFL Paper Based: 550 (with the test of written English 5)
Application Procedure: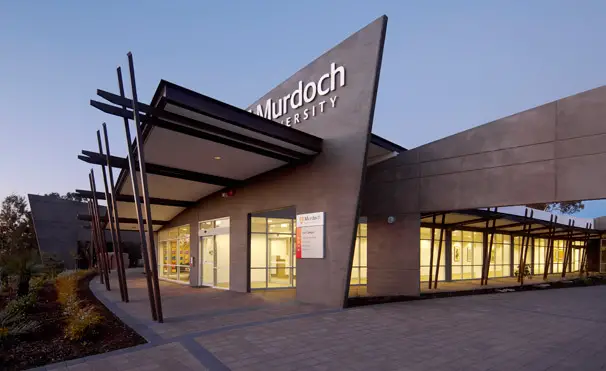 How to Apply:
If you are an international student please:
Download and complete the application form Email your completed application to scholarships-at-murdoch.edu.au
Once you have received an offer and are an international student please:
1 Download and complete the application form
2 Email your completed application form to The grants office