Applicants are invited to apply for the New Zealand Pacific Scholarships provided by the New Zealand Government. Th programs are awarded to students of Pacific countries to undertake undergraduate and postgraduate study program in New Zealand.
The purpose of New Zealand's aid is to develop shared prosperity and stability in the Pacific and beyond, drawing on the best of New Zealand's knowledge and skills. These are available for pursuing the undergraduate and postgraduate programme.
Award

Application Process

Clarity of Information
Summary
Great opportunity for Pacific Countries.
New Zealand Pacific Programs give candidates from selected countries an opportunity to gain knowledge and skills through study in specific subject areas which will assist in the development of their home country.
Application Deadline: February 28, 2020
Eligibility
Students of Pacific countries are Federated States of Micronesia, Fiji, Kiribati, Marshall Islands, Nauru, Niue, Palau, Papua New Guinea, Samoa, Solomon Islands, Tonga, Tuvalu, Vanuatu can apply for the free study.
These are offered in diverse fields to help applicants in upgrading their education. Pupils must have resided in your home country for at least two years immediately prior to commencing your education.
Applicants must be a minimum of 18 years of age at the time of commencing your grant and also must be a citizen of the country from which you are applying for a free study. Pupils seek a qualification that will contribute to the sustainable development of your home country
Candidates must be able to satisfy Immigration requirements for international holders entry to New Zealand or the country in which you will undertake your prize(i.e. medical checks, police clearances/character checks, etc.)
Holders must be academically and linguistically able to obtain an Offer of Place for the proposed programme of study from the tertiary institute where you will undertake your award.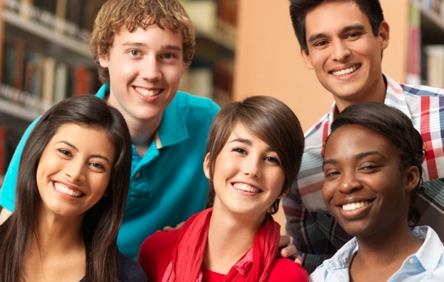 How to Apply
How to Apply: The mode of applying is online or post. In addition to the application form. Contact your local New Zealand Embassy or High Commission at any time for the grant application dates and to get the application form.
Supporting Documents: To apply, applicants need to provide an offer of a place from a New Zealand institution and copies of their academic transcripts.
Admission Requirements: To apply for the program applicants must have a previous degree.
Language Requirement: As a general rule, for those wishing to complete a postgraduate qualification an overall IELTS score of 6.5 and no band less than 6.0 is the minimum required. If applicants are awaiting the result of an IELTS or TOEFL test, you can note this on your free study application form.
Benefits:
The entitlements of the award include full tuition fees, a living allowance (paid fortnightly), an establishment allowance, medical and travel insurance, travel between your home country and New Zealand at the start and end of your award, home leave or reunion travel for some eligible scholars, pastoral and academic support at your institution, and assistance with research and thesis costs for most postgraduate research learners.