Imperial College Business School is pleased to offer Riley Family Scholarship for the full-time MBA program commencing in September 2020. International students are eligible to apply for this scholarship program.
The Riley Family Scholarship has been established to support the Business School's vision of attracting brilliant minds to Imperial, regardless of their background or financial circumstances.
Award

Application Process

Clarity of Information
Summary
Wonderful opportunity for International students to master's study degree in the UK.
Imperial College Business School is a triple-accredited business school located in London, United Kingdom and a constituent of Imperial College London. The current business school was opened in 2004 by Queen Elizabeth II.
All programs at Imperial College Business School are linguistically demanding, and therefore strong English language skills are critical to academic success on student's MBA and in their future careers.
Scholarship Description:
Application Deadline: 6 March 2020
Course Level: Scholarship is available to pursue master degree programme.
Study Subject: Scholarship is awarded in the field of Business Administration.
Scholarship Award: One award of £53,500 is available to students joining us in September 2019.
Number of Scholarships: One award is available.
Nationality: International students
Scholarship can be taken in the UK
Eligibility for the Scholarship:
Eligible Countries: International students are eligible to apply for this scholarship program.
Entrance Requirements: To be considered for this scholarship you must be a self-funded student who demonstrates exceptional academic merit and/or potential and has come from a disadvantaged background and/or has overcome adversity. The scholarship will be awarded to applicants based on the following criteria:

A very strong academic background and an excellent track record of professional achievement
A high and well-balanced GMAT score, which must also be submitted by 6 March 2020
Your performance during the admissions process, where academic and professional merit will be judged
Your professional references
Your essay submission

English Language Requirements: Most applicants meet the requirement in one of the following ways:

IELTS (academic): A minimum score of 7.0 with minimum scores of 6.5 in all elements
TOEFL iBT: A minimum score of 100 overall with minimum scores of 22 in all elements
Degree studied in and awarded by an English-speaking country.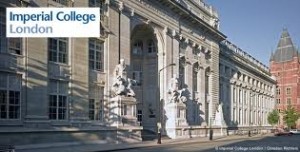 Application Procedure:
How to Apply:
Candidates who submit their application, GMAT score and essay before 6 March 2020 and receive an offer for the Full-Time MBA program commencing in September 2020 will automatically be considered.
Essays can be submitted either as part of your application or via email to mba-at-imperial.ac.uk by 6 March 2020. Emails should state 'Riley Family Scholarship application' and your CID number in the subject line.
All candidates must submit an essay in response to the following question by 6 March 2020:
"What life experiences have shaped who you are today and how have you overcome adversity to excel in education? How do you think these experiences will help you in today's rapidly changing world?" (700 words maximum)