The University of Queensland is offering a scholarship for Singaporean students to pursue an undergraduate degree program. The scholarship is awarded for studying a program within the Faculty of Business, Economics, and Law.
The Singapore Global Leaders Scholarship is an exciting opportunity for Singaporean students to learn from UQ experts within the Faculty of Business, Economics, and Law and to build your employability through access to career mentoring, and opportunities to engage with industry.
Award

Application Process

Clarity of Information
Summary
A fine program for pursuing undergraduate degree program in Austraila.
As one of Australia's premier learning and research institutions, the University of Queensland (UQ) is internationally renowned for its highly awarded teaching staff, world-class facilities, and superior campus environment.
Brief Description
Application Deadline: 30 November
Course Level: Scholarship is available for pursuing an undergraduate degree program at the University of Queensland.
Study Subject: Scholarship is awarded for studying a program within the Faculty of Business, Economics, and Law.
Awards: Varies
Number of Scholarships: Not given
Nationality: Singapore
Scholarship can be taken in Australia
Eligibility
Eligible Countries: Students from Singapore can apply for the scholarship.
Entrance Requirements:
Citizens of Singapore, who normally reside in Singapore and are not already undertaking any studies in Australia. Those studying English in Australia are still eligible to apply.
Students must not simultaneously hold another scholarship
Students who have received an unconditional offer for a relevant undergraduate or postgraduate coursework program and who are commencing students at UQ (the opportunity is not open to currently enrolled UQ students, or students studying at UQ on study abroad or exchange).
The scholarships are awarded on the basis of academic excellence and high achieving students are encouraged to apply.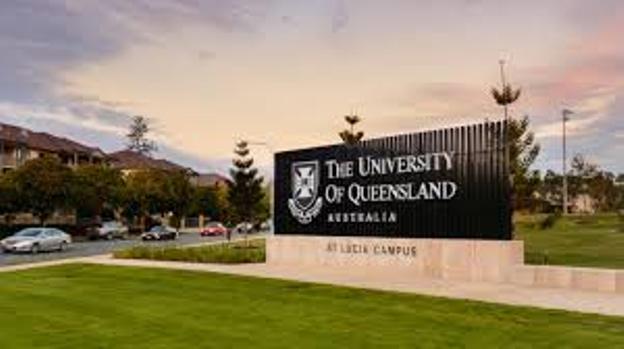 Application Procedure
How to Apply: The mode of applying is a post or electronically.
Lodge an official application online here for your chosen undergraduate or postgraduate coursework program. You must apply for your chosen degree program first before applying for the scholarship.
Receive a UQ Student ID Number and an unconditional offer (or a conditional offer providing that all conditions are to be met by the scholarship application closing date).
Once you have received your offer, complete the Faculty of Business, Economics and Law International Scholarship Application Form online here. You will be required to submit the following with your scholarship application:
CV/Resume
Personal/motivational statement
This statement should be no more than 1,000 words and address:
The reasons for your interest in your chosen degree program, including why you wish to study this program at UQ
Your personal goals and ambitions and evidence of any previous activities or experiences (including voluntary activities) which demonstrates your commitment to those goals and ambitions.
One reference letter from teaching staff at your institution or from an employer, if available (in English). The academic reference letters should ideally rank your academic performance against your peer group.
English Language Requirements: Applicants must have at least 6.5 overall and a minimum of 6.0 in each sub-band of the International English Language Testing System (IELTS) or equivalent test.
Benefits
Successful Global Leaders scholars will receive:
$5000 – $20,000 tuition fee scholarship. The final amount awarded to the successful applicants will be at the discretion of the selection committee
Students will join a prestigious UQ Global Leaders community of high achievers throughout their studies, and simultaneously develop their employability and leadership skills through priority access to exciting opportunities on offer through the Faculty of Business, Economics & Law. Students will also receive exclusive invitations to selected 'invite-only' seminars and events throughout their studies. Upon graduation, students will join a global network of outstanding Global Leaders scholarship alumni, and build upon their professional networks at home and abroad.