The University of Kent is happy to announce the Brussels School of International Studies Scholarship (PGT) for students in the UK. UK, EU and overseas students are eligible to apply for this free schooling program.
The University of Kent is a public research university based in Kent, United Kingdom. It was founded in 1965 and is recognized as a plate glass university.
Award

Application Process

Clarity of Information
Summary
Admirable fund for international applicants
Brief Description
University or Organization: University of Kent
Department: NA
Course Level: MA or LLM degree program
Education Award: €130,000 (a partial fee waiver of €8,000.)
Access Mode: Online
Numbers of Award: Not given
Nationality: UK, EU, and overseas students
A program can be taken in the UK
Application Deadline: Applications will open on February 25, 2020, and closes on April 10, 2020
Language: English
Eligibility
Eligible Countries: UK, EU, and overseas students are eligible to apply for this free tuition program.
Eligibility Criteria: The following criteria must be met in order for applicants to be eligible for the full tuition:

Applicants should be holding an offer to study at the Brussels School of International Studies, for any of the MA or LLM degrees.
Open to UK, EU, and overseas fee-paying applicants.
Open to full-time students only.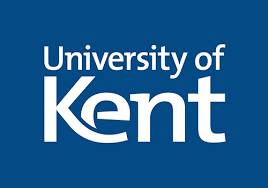 How to apply
How to Apply: For acquiring the educational bursary, applicants are needed to take admission in the master's degree coursework at the university. After being admitted, Candidates should send a letter/email to UK applications-at-kent.ac.uk confirming their wish to be considered for free education and explaining why they believe that they should be awarded one. Candidates should ensure that their application number is mentioned in their letter/email and indicate 'scholarships' in the subject title.
Supporting Documents: Seekers may be asked to upload the official academic transcript and copy of passport(for international students).
Admission Requirements: Applicants should hold or be expecting a first degree with the equivalent of a first-class honours degree or a GPA of greater than 3.5 on the American system (or equivalent).
Language Requirement: Students whose first language is not English, and who live/study in a non-majority English-speaking country are required to have an appropriate grade/score in an approved English language examination.
Benefits: The Brussels School of International Studies (BSIS) award approximately €130,000 worth of free education each year.