Andhra University is now accepting applications for its BTH Merit Scholarships offered to all international students in India. The programme is organised for the academic year 2022-2023.
The selection for the BTH Scholarship will be done as per the merit of academic excellence among all the international students that have applied for a B.Tech programme at AU. Award will be in the form of a tuition fee reduction of up to 30% of the tuition fee.
Award

Application Process

Clarity of Information
Summary
Nice offer for students in India.
Andhra University is a public university located in Visakhapatnam, Andhra Pradesh, India. It was established in 1926. Andhra University is ranked 16th among Outlook's Annual Ranking of India's Top 75 Universities.
Why choose to study at Andhra University? Andhra University is one of the oldest universities in India and is the first to be conceived as a residential and teaching-cum-affiliating university. The university has a well-experienced set of faculty known worldwide for their research contributions.
Application Deadline: The last date of submission is 5 pm, 20th December 2021.
Brief Description
University or Organization: Andhra University
Department: NA
Course Level: Bachelor
Award: Tuition fee
Number of Awards: NA
Access Mode: Online
Nationality: International
The award can be taken in India.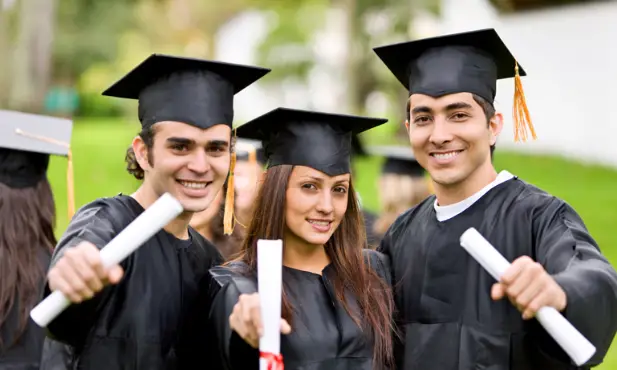 Eligibility
Eligible Countries: All overseas students are eligible to apply.
Eligible Course or Subjects: Students can undertake the B.Tech programme offered at Andhra University.
Eligibility Criteria: To be eligible, the applicants must meet all the following/given criteria:
The applicants should have a minimum of 60% marks during Intermediate education.
How to Apply
How to Apply: Students are required to download the application form from here and submit it as required by the university. The students are required to post the application material to this address – Dean, International Affairs, 1st Floor, Science and Technology Bhavan ( AU Science College Principal's Office Building), Andhra University, Visakhapatnam- 530003, Andhra University, India, or mail it to

[email protected]

.
Supporting Documents: The students are required to present the following documents to the university:
Attested copies of Secondary Education (10th Class) certificate
Attested copies of Higher Secondary Education (10+2 Class pattern) certificate
Attested copies of Rank Card of IIT JEE /AP EAMCET / AUEET etc
Undertaking statement signed by the parent/guardian along with the applicant, stating that applicant is capable of enough to fund the financial requirement
DD of Rs.3500 /- from any nationalized bank in favour of Dean, International Affairs, Andhra University, payable at Visakhapatnam.
Admission Requirements: The candidates must be qualified with Intermediate Education (10+2 pattern) conducted by the A.P. Board of Intermediate Education (BIE)/CBSE/ICSE with Mathematics, Physics, Chemistry subjects or its international equivalent.
Language Requirement: The students must be proficient in the English language and be able to communicate in the same.
Benefits
The selected students will be provided with the BTH Scholarship in form of fee reduction, after which the tuition fee will be 35,000 SEK (1 SEK = 8.57 INR).