The Albert Ludwigs University of Freiburg is offering doctoral scholarships for the promotion of highly qualified junior scientists and researchers.
The University of Freiburg, officially the Albert Ludwig University of Freiburg, is a public research university located in Freiburg in Breisgau, Baden-Württemberg, Germany
Scholarship Description:
Application Deadline: May 18, 2018
Course Level: Scholarships are available for pursuing doctoral programme.
Study Subject: Scholarships are awarded to study the subjects offered by the university.
Scholarship Award: Scholarship in the amount of 1300 euros per month (including an allowance for materials and travel expenses). Scholarship recipients with one child receive an additional amount of 160 euros per month, those with two or more children 210 euros per month.
Number of Scholarships: Not Known
Scholarship can be taken in Germany
Eligibility for the Scholarship:
Eligible Countries: Citizens of Germany are eligible to apply.
Entrance Requirements: Eligible for funding are doctoral candidates of all faculties. Applicants have to fulfill the following requirements:
University degree which qualifies the holder for admission to doctoral studies
Outstanding qualifications
A dissertation project which is expected to result in
An important contribution to research
Prior acceptance as a doctoral candidate at the University of Freiburg
The candidate must complete the doctoral degree at the University of Freiburg (however it is possible to complete some of the work elsewhere, e.g., laboratory or archive work abroad)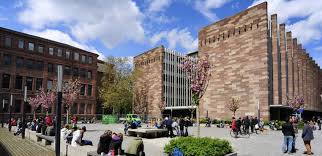 Application Procedure:
How to Apply:
The application will take place as part of a two-stage process. In a first step please submit your complete application documents (see list and link below) in duplicate within the application period (usually in April/May) to the International Graduate Academy (IGA) at Freiburg Research Services:
By post or personal and originally signed and
Via email as pdf file
The central grants commission holds a meeting in July/August to decide on all applications received. The next meeting of the grants commission is at the beginning of April. Any applications received after this deadline, unfortunately, cannot be considered. After the commission makes its decision, the IGA will inform you as soon as possible whether and for what time period your application has been considered. In case of a positive decision, in a second step you have to submit all remaining documents (see list and link below) postal or personal to the International Graduate Academy (IGA) at Freiburg Research Services. If all formalities are done, the amount of funding is generally transferred to your bank account at the beginning of each month.