Imperial College Business School is now accepting applications for Entrepreneurship Scholarship to pursue full-time MBA scholarships to study in the UK. International students are eligible to apply for this scholarship programme.
Imperial College Business School is a triple accredited business school located in London, United Kingdom and a constituent of Imperial College London. The current business school was opened in 2004 by Queen Elizabeth II.
Award

Application Process

Clarity of Information
Summary
Excellent opportunity for International students.
All programs at Imperial College Business School are linguistically demanding, and therefore strong English language skills are critical to academic success on student's MBA and in their future career.
Scholarship Description:
Application Deadline: 6 March 2020
Course Level: Scholarship is available to pursue master degree programme.
Study Subject: Scholarship is awarded in the field of Business Administration.
Scholarship Award: One award of £20,000 is available.
Number of Scholarships: One scholarship is available.
Nationality: International students
Scholarship can be taken in the UK
Eligibility for the Scholarship:
Eligible Countries: International students are eligible to apply for this scholarship programme.
Entrance Requirements: The scholarship will be awarded to applicants based on the following criteria:

A strong track record as an entrepreneur who has experienced the full life-cycle of a start-up – from opportunity recognition through market entry to growth and maturity, and possibly having exited the business
A clear desire to continue your entrepreneurial journey at Imperial, and to contribute to enterprise activities within the Business School and entrepreneurial life across the College.
Ambitions to scale an existing idea or business plan through the skills, network and experience you acquire during the MBA.
Your responses to the scholarship questions, as outlined below.
Your performance during the admissions process, including your written application, interview performance and your professional references

English Language Requirements: Most applicants meet the requirement in one of the following ways:

IELTS (academic): A minimum score of 7.0 with minimum scores of 6.5 in all elements
TOEFL iBT: A minimum score of 100 overall with minimum scores of 22 in all elements
Degree studied in and awarded by an English-speaking country.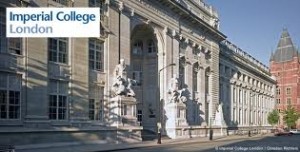 Application Procedure:
How to Apply: To be considered for this scholarship, you must have applied for the Full-Time MBA and submitted your answers to the questions below by 6 March 2020.
Why are you the perfect entrepreneur for Imperial College Business School to offer a scholarship for the Full-Time MBA?
How would you use the MBA to further your entrepreneurial ambitions?
Your answers can be submitted in the format of your choice (such as a written statement, PowerPoint presentation or video) either as part of your application or via email by 6 March 2020. Emails should state 'Entrepreneurship Scholarship application' and your CID number in the subject line.
Shortlisted candidates may be invited to an additional interview before a final decision is made.