Applications are invited for the Chinese Government Scholarship-EU Program at Chongqing University for candidates from EU member countries. The scholarship is available to learn any of the subjects offered by the university.
The Chinese Government Scholarship-AUN Programme is a full scholarship established by the Ministry of Education. This program supports undergraduate students, graduate students, general scholars, and senior scholars.
Award

Application Process

Clarity of Information
Summary
A valuable offer for EU Member countries to get a higher degree in China with a study found.
Chongqing University (CQU) is a key national university and a member of the "Excellence League", located in Chongqing, Southwest China. It is also one of the "211 Project" and "985 Project" universities with full support in construction and development from the central government and Chongqing Municipal Government.
Brief Description
University or Organization: The Chinese Government
Department: NA
Course Level: Undergraduate, graduate study
Award: Full scholarship
Access Mode: Online
Number of Awards: NA
Nationality: EU Member countries
The program can be taken in China
Application Deadline: July 31, 2019
Eligibility 
Eligible Countries: Students from EU countries are eligible to apply: Austria, Belgium, Bulgaria, Croatia, Republic of Cyprus, Czech Republic, Denmark, Estonia, Finland, France, Germany, Greece, Hungary, Ireland, Italy, Latvia, Lithuania, Luxembourg, Malta, Netherlands, Poland, Portugal, Romania, Slovakia, Slovenia, Spain, Sweden and the UK.
Entrance Requirements: To be eligible for this scholarship you must meet the following requirements:
Applicants must be a citizen of an EU member country and be in good health.
The requirements for applicants' degree and age are that applicants must:
Be a high school graduate under the age of 25 when applying for the undergraduate programs;
Be a bachelor's degree holder under the age of 35 when applying for the master's programs;
Be a master's degree holder under the age of 40 when applying for the doctoral programs;
Be under the age of45 and have a high school diploma (or higher) when applying for the general scholar programs;
Be a master's degree holder or an associate professor (or above) under the age of50 when applying for the senior scholar programs.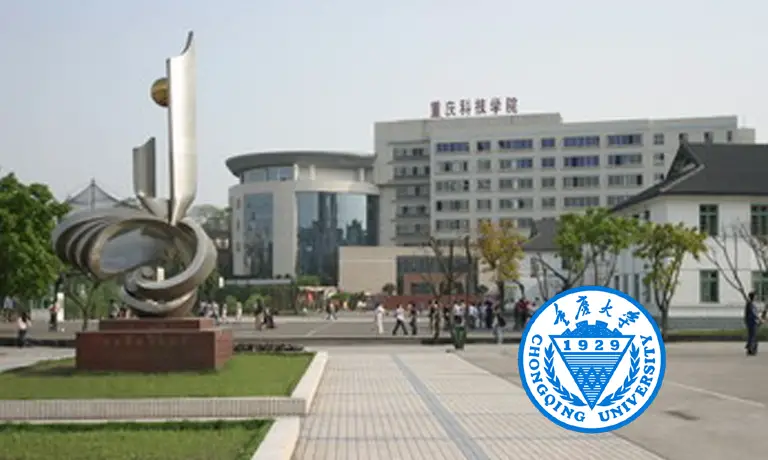 How to Apply
How to Apply: Step 1- Apply to the EU Office for CGS opportunity.
Step 2- Apply to Chongqing University for the Pre-admission Letter once recommended by the dispatching authorities as an eligible candidate.
Step 3- Complete the online application procedure at CGS Information Management System for International Students
(Visit http://wwc.sc.edu.cn/studyinchina or http://www.campuschina.org   and click "Application Online" to log in), submit online the completed Application Form for Government Scholarship, and print a hard copy. Please consult the EU Office for Instructions of CGS Information Management System for International Students and Agency Number.
Supporting Documents: Submit all your application documents are Notarized highest diploma, Academic transcripts, A Study Plan or Research Proposal, Two Recommendation Letters, Foreigner Physical Examination Form, copy of Pre-admission Letter from Chongqing University, copy of valid HSK Certificate, Valid documents of your legal guardians in China to the EU Office before the deadline.
Language Requirements: Except for the English-taught programs, all the courses for other programs will be taught in Chinese. Scholarship students without sufficient Chinese language proficiency (HSK 4 or above)are required to take remedial Chinese language courses and pass the relevant test prior to the studies in their specialties.
Benefit: The EU Program provides a full scholarship which covers tuition waiver, accommodation, stipend, and comprehensive medical insurance. Please consult the Office for Education and Culture, Mission of P.R China to the European Union (referred to as the EU office)for the specific Information.