The University of South Australia is providing the Gibb Group Property Scholarship program for both domestic and international students in Australia.
This education fund is available for those outstanding candidates who wish to enroll in the Bachelor of Business Property program for the academic year 2022-2023.
Award

Application Process

Clarity of Information
Summary
Amazing opportunity for International aspirants.
The University of South Australia is a globally connected and engaged university in helping solve the problems of industry and the professions. It was established in 1991, provides educational programs that will enhance the diverse cultural life of the wider community.
Why study at the University of South Australia? The university empowers students with the skills to successfully develop their careers in their chosen field. It also gives opportunities to gain practical skills and graduate career-ready.
Application Deadline: The online applications will open on 24 January 2022 and close on 6 March 2022
Brief Description
University: University of South Australia
Department: NA
Course Level: Bachelor
Award: Up to $15,000
Access Mode: Online
Number of Awards: NA
Nationality: Australian & International
The award can be taken in Australia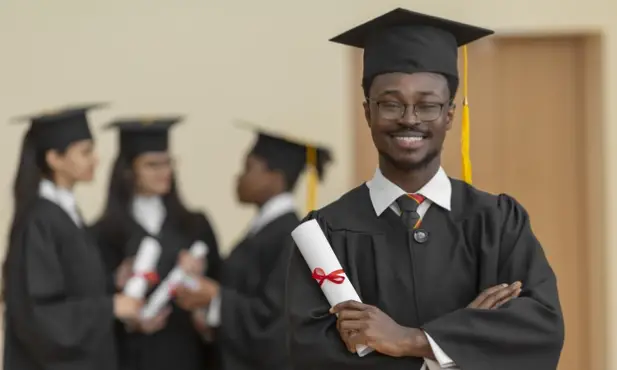 Eligibility            
Eligible Countries: Australian citizens or permanent residents of Australia, citizens of any nationality are eligible.
Acceptable Course or Subjects: Pursue a Bachelor of Business – Property (DBPY)
Admissible Criteria: To be eligible, the applicants must meet all the following criteria:
Australian citizen, Australian Permanent Resident or international student
Enrolled in the Bachelor of Business – Property (DBPY)
Commencing full-time student
Academic merit (ATAR of 80 or above inclusive of any adjustment factors)
Submission of a written statement
How to Apply
How to Apply: To be considered for this education award, seekers need to be enrolled in the undergraduate degree program at the university. After taking confirmation, claimants can apply for the bursary via logging on to the myUniSA student portal and submit it through email: [email protected]
Supporting Documents: You need to provide evidence of low socio-economic background, letter of motivation, letter of recommendation, statement of purpose and a CV.
Admission Requirements: For taking affirmation, aspirants are required to meet the entry requirements of the university.
Language Requirement: You should check all the English language requirements when you come to study at the University of South Australia.
Benefits
Recipients will receive the award amount up to $15,000 per year for a maximum of three years.
Payment will be provided in two instalments:
$2,250 (paid after Study Period 2 census date)
$2,250 (paid after Study Period 5 census date)