Are you united Arab Emirates University's student who wants to get a scholarship at this university? If yes then you have glad to know that the United Arab Emirates University is pleased to offer Graduate Research Scholarships for international PhD students.
These Programs provide a full package of benefits, which includes a full tuition waiver, monthly stipend, housing or housing allowance, health insurance and research support for their international applicants.
Review
Award

Application Process

Clarity of Information
Summary
Great platform for International PhD Students.
United Arab Emirates University is the oldest university in the United Arab Emirates. The UAEU and its industry partners are working to provide research solutions to the challenges faced by local, regional and international communities.
Why at United Arab Emirates University- As a leading university in the UAE, it offers various types of high-quality undergraduate and graduate programs. The academic programs of UAE University have been made in partnership with employers, thereby ensuring the recruitment of a large group of university graduates.
Application Deadline: Closed
Eligibility
International candidates are eligible to apply for this free study.
These are awarded to study the subjects offered by the university.
The program is designed to recruit and support PhD holders. The student must enroll full-time in a minimum of 9 graduate credits per semester and also must have a GPA of 3.5 or higher in the Master's degree.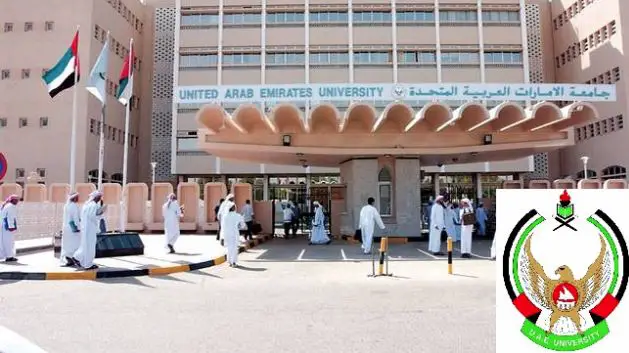 How to Apply:
How to apply: To participate, the applicants need to take admission at this university. After admission pupils must submit the completed application form with the following documents (all in English) sent as attachments via email to cgs.scholarships-at-uaeu.ac.ae. Incomplete applications will not be processed.
Supporting Documents: To apply, learners must be ready to submit the Copy of Bachelor degree transcript, Copy of Master degree transcript, Copy of CV with a list of relevant publications, Statement of research interest (300 words max.).
Admission Requirements: To apply for the program applicants must have a bacholrs degree to apply this free study. And a score of 6.5 or higher on the IELTS Academic exam or equivalent, for all disciplines in which the main language of instruction is English or the dissertation, must be written in English. This test score must be less than two years old at the time of application.
Language Requirement: A minimum IELTS score of 5.0 or equivalent is required for admission into an offering of the PhD Program whose language of instruction is Arabic.
Benefit:
The grant will be awarded Tuition Waiver, Stipend AED 10,000/month, Housing Allowance AED, 1,500/month, Health Insurance, Research Support.