Applications are open for the Hawkesbury Foundation Foster Care Scholarship at Western Sydney University. The grant is open to the applicants who are currently enrolled in any year of any degree offered at Hawkesbury campus.
Successful applicants will be selected based on their written application, academic potential, their ability to meet the criteria and, where appropriate, performance in an interview before a selection panel and will receive $5,000 per year for one year
Western Sydney University is one of Australia's leading institutions. It is a provider of undergraduate, postgraduate and higher research degrees with campuses in Bankstown, Blacktown, Campbelltown, Hawkesbury, Parramatta, and Penrith.
Description:
Applications Deadline: March 15, 2019
Course Level: The grant is open for the undergraduate degree program.
Study Subject: The sponsorship will be awarded in all subjects.
Award: The applicants have an opportunity to win $5,000 per year for one year.
Nationality: Australian citizens or permanent residents are eligible to apply.
Number of Awards: Not Known
The award can be taken in Australia
Eligibility::
To be eligible, the applicants must be following all the given criteria:
Eligible Countries: The studentships are available to students from Australia.
Entrance Requirements: Applicants must: New or continuing students

be Australian citizens or permanent residents
be currently enrolled in any year of any degree offered at Hawkesbury campus
have been (for a minimum of 12 months) or currently be in foster or kinship care, as defined by the NSW Department of Family and Community Services
demonstrate financial or other hardship, based on the Opportunity and Equity criteria, including students who are the first in their family to attend university, or students residing in Western Sydney as defined by the University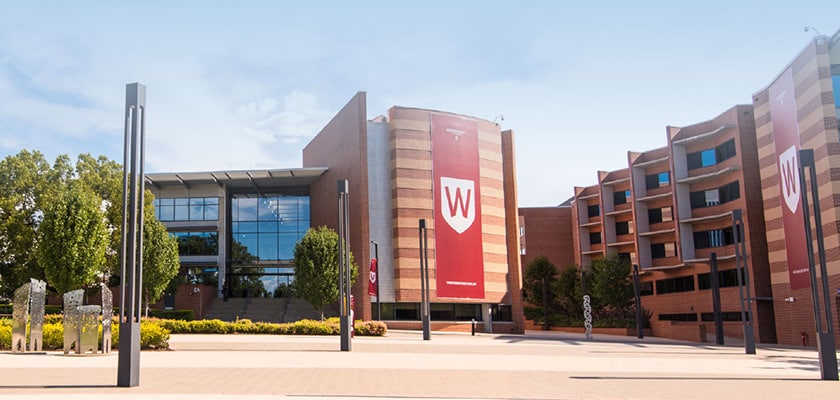 Application Procedure:
Applicants must provide a statement in support of their application indicating how they believe the receipt of the support will assist them with their studies and in their future career.
This statement should give a sufficient explanation of the applicant's background and current circumstances to enable the University to judge their eligibility, need, and
How to Apply: To apply for the opportunity , the applicants must submit an online application through the given link: https://applyonline.uws.edu.au/connect/webconnect