The University of Cambridge is inviting applications for Herchel Smith Postdoctoral Research Fellowships for a minimum of 2 years and a maximum of 3 years. These are open for International students.
These are available to pursue a Postdoctoral research programme. The University of Cambridge is one of the world's oldest universities and leading academic centers. It is made up of over 150 departments, faculties, schools, and other institutions.
Award

Application Process

Clarity of Information
Summary
Wonderful chance to study at the University of Cambridge.
Cambridge also has 31 colleges which are independent institutions, each with its own property and income. The Colleges appoint their own staff on their own terms and conditions and are responsible for selecting holders, in accordance with University regulations. The teaching of pupils is shared between the Colleges and University departments. Degrees are awarded by the University.
Applications Deadline: Closed
Eligibility 
Awards are available for International candidates.
In accordance with Dr Smith's will, the candidature is limited to candidates who have obtained their PhD degree, or equivalent, within the last three years at any university but normally excluding Cambridge and Harvard.
Grants can only be offered to those with less than three years of postdoctoral experience by the time the award is taken up.
Opportunities are awarded in the broad fields of either astronomy, physics, applied mathematics or theoretical physics.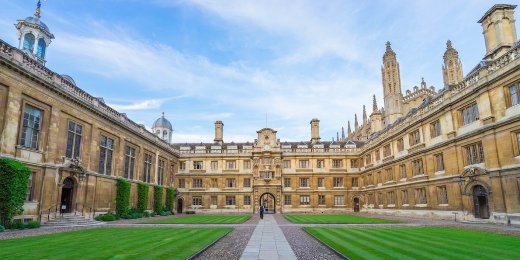 How to Apply
How to Apply: To apply online for this vacancy, please click on the 'Apply' button below. This will route you to the University's Web Recruitment System, where you will need to register an account (if you have not already) and log in before completing the online application form.
Supporting Documents: To apply, students must be ready to submit the CV, and also multiple certificates.
Admission Requirements: To apply for the program applicants must have a previous degree.
Language Requirement: Applicants whose first language is not English are usually required to provide evidence of proficiency in English at the higher level required by the University.
Benefit
The Award stipend will be on the University's Postdoctoral Research Associate scale with an annual research allowance of up to £15,000.