Learning is often enjoyable. But homework is necessary if you are to earn those credits. And if it's homework for a class or subject that bores you, you may end up dragging your feet through it.
The very thought of the homework waiting to be finished may cloud the rest of your day.
But hold on. New studies are showing boredom may be good. It makes you more productive when you channel it the right way. So, put wings on your boredom and take a flying leap into finishing your homework while making it somewhat fun.
Here are some tips to help you submit your assignments on time.
Find a study space that works for you, and stick to it
The study space you choose to do your homework in has a huge role to play in how you do it. Of course, you already know this, since you've probably already tried studying at a cafe or next door to a roommate who's strumming his vocal lessons.
Pick a place, and make it comfortable (but not too comfortable) and pleasant. Add a few plants, ideally, have some natural light near you but not shining into your eye.
With time, every time you enter that space your brain will automatically switch to study mode. Boring homework may seem less intolerable when your brain's already in study mode.
You may also want to recreate the environment that you were originally in when learning the subject or topic. Your brain will have fewer things to adjust to.
You can do this by recreating some of the sights and smells of that original environment. Was there a window to your left in class? You may want to keep that orientation when you set up your study. Consider getting yourself a classroom chair if that's what you have at college.
Start small
If the homework is big, break it down into smaller chunks and do a little every day. A complicated project can easily distract you unless you break the work up into bite-sized pieces. Even on days when you just can't get yourself to work on it, write a few lines and you'll stay on track.
Work with a plan
Of course, in order to split the homework up over a manageable period of time, you'll need to plan ahead and well before submission. If there are things you need, collect them before you start work. Leaving your work to search for equipment or supplies will definitely distract you and slow you down.
Realize that boredom can be good
Boredom spurs people on to come up with creative ideas to eliminate their boredom. If you find yourself daydreaming over your homework, allow your mind to wander for a while. Don't be too strict with yourself. Your books aren't going anywhere or helping to entertain you, so you have to turn inward into yourself. You'll be surprised by how ideas and solutions can come to you when you're in this state.
Of course, you have to stay away from pleasant distractions in order for this to be remotely effective. You also don't want to do this an hour before submission.
Stay away from social media for the moment
If you usually find your hands reaching absently for the Instagram icon, you need to make a conscious effort to stop when you're trying to complete homework. Social media tends to be stressful in ways you don't even realize. It can make your boredom more acute, because the more you swipe, the more dissatisfied you'll become.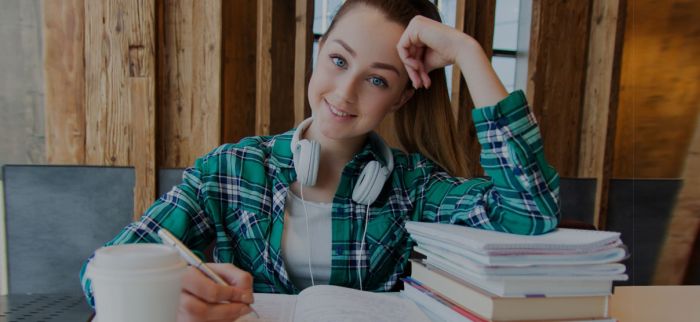 Do something else
If you're bored, your brain may need a break. You want to get your blood flowing and your brain moving. Do something physical, like going for a run, walking the dog, or even dancing to your favourite music for a while. Your body and brain will thank you. We're just not wired to do the same thing for too long without getting frustrated.
Reward yourself after you're done
There's nothing like the sense of satisfaction that comes with completing something that you had a hard time getting through it. But sometimes you may need something more tangible to motivate you. Make a deal with yourself. If you finish the homework, you'll go to that concert next weekend. It goes without saying you should make this reward something you enjoy, so you'll actually want to finish the job.
Find a buddy to motivate you
If you find your homework boring, there are chances others do too. Find someone else who's been procrastinating. Spur each other on to get it done, and plan to hold a little celebration when you've both finished your homework. That way, you'll have something to look forward to and it could tide you through a boring paper. You'll also be less likely to drag your feet knowing there's someone else who's in it with you.
Do it now, rather than later
Ideally, you should attack your homework as soon as you can. Postponing will only have a snowball effect. But you probably already know that. Avoid napping in the afternoon thinking you'll get to it in the evening. Your mind is most fresh towards the start of the day. Towards evening, concentration tends to flag.
If you think there's no way around completing the boring piece of homework, then you may as well tackle it as soon as you can and get it out of the way.

Boredom sets in when we're not engaged with what we're doing. If you're able to find a way to engage with your homework, then you'll suddenly find the homework not so boring. It's a bridge you have to cross. It helps to drink some water to keep your body awake.
Write down questions, take notes to break up the monotony, listen to some kind of instrumental music if total silence is too distracting.
But most of all, prepare yourself for hard work. The most successful people in the world get where they have through sheer hard work. If you want to number among them, you should start training right now, no matter how boring your college essay.