If you are considering applying for a PhD position in Health and have a qualifying degree from a non-Danish university, you can apply for the Recruitment Scholarships at Aarhus University.
The purpose of the research stay is an assessment of the candidate's suitability for PhD studies in Health. It is intended to be used for a 1-3 months research at Health, Aarhus University.
Award

Application Process

Clarity of Information
Summary
This scholarship will provide the DKK 15,000 to pursue a PhD degree at Aarhus University.
Aarhus University, Denmark's second-largest institution, was founded in 1928. AU has been ranked among the top 100 world's best universities. It is a research-intensive university that aspires to the highest international quality and excels in creating value through knowledge, new insights, and collaboration, in addition to facilitating connections between Denmark and the world.
Why would you like to study at Aarhus University? The university is committed to educating students to meet society's challenges and needs. Aarhus is a great place to study and a great place to work. Here are some of the top reasons to work or study with us. Research-based degree programmes of the highest international quality.
Application Deadline:  Applications must be received by 15 May 2022
Brief Description
University or Organization: Aarhus University
Department: Graduate School of Health
Course Level: PhD
Award: DKK 15,000 per month
Number of Awards: N/A
Access Mode: Online
Nationality: International
The award can be taken in Denmark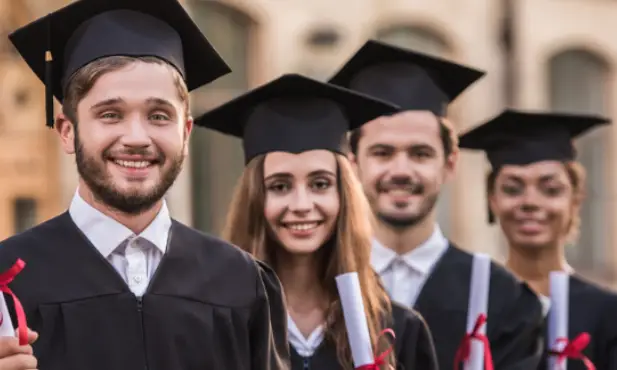 Eligibility 
Eligible Countries: All nationalities.
Eligible Course or Subjects: PhD degree in Health.
Eligibility Criteria: To be eligible, the applicants must meet all the given criteria:
Must be enrolled as a Master's degree student at a non-Danish university (equivalent to a Danish Master's degree of 120 ECTS credits or a similar relevant five-year degree programme or with a qualifying degree from a non-Danish university (Master's level (120 ECTS credits) or equivalent).
Students must be International students.
How to Apply
How to Apply: To apply for the programme, applicants must take admission in the PhD degree programme at the university. Applications can only be submitted by the main supervisor when there is an open call.
Supporting Documents: The students are required to present the following documents to the university:
Bachelor's degree and Master's degree diploma and transcripts of records
CV
Motivation and competencies (Word)
Initial PhD plan (Word)
Recommendation from primary supervisor (Word)
Master's study plan (Word)
Admission Requirements: Students must have a relevant higher education degree. Access to the graduate school's PhD programme requires a Danish master's degree of 120 ECTS credits or a similar relevant five-year degree programme.
Language Requirement: Applicant must document English language proficiency identical to an 'English B level' in the Danish upper secondary school.
Benefits
Aarhus University will provide DKK 15,000 per month (taxed at source) to be used for living expenses (housing, course fees, etc.) and travel expenses (transport, visa, etc.).