Get the skills and knowledge you need for the next step in your career by joining the International Postgraduate Taught Accommodation Bursary program offered by the University of Lincoln. The university is now accepting applications for the academic session 2022-2023.
The opening of this educational award is to support motivated and talented students in order to take a postgraduate degree program at the University of Lincoln in the UK. The scholars will receive a 50% discount on tuition fees.
Award

Application Process

Clarity of Information
Summary
Excellent offer for international students to receive a 50% study discount for the postgraduate programme in the UK.
The University of Lincoln is known as one of the great places to study in the UK. It offers a variety of undergraduate, teaching, and research programmes that attract students' attention and meet their interests.
Why study at the University of Lincoln? Students at Lincoln are prepared to work in a business world where employers are increasingly looking for people who can make a difference in today's global economy. Lincoln facilitates a high-quality educational experience for students.
Application Deadline: The deadline for the scholarship application is January 20, 2022
Brief Description
University or Organization: University of Lincoln
Department: NA
Course Level: Postgraduate degree
Awards: 50% discount on tuition fees
Access Mode: Online
Number of Awards: Not known
Nationality: Home and international students
The program can be taken in the UK
Language: English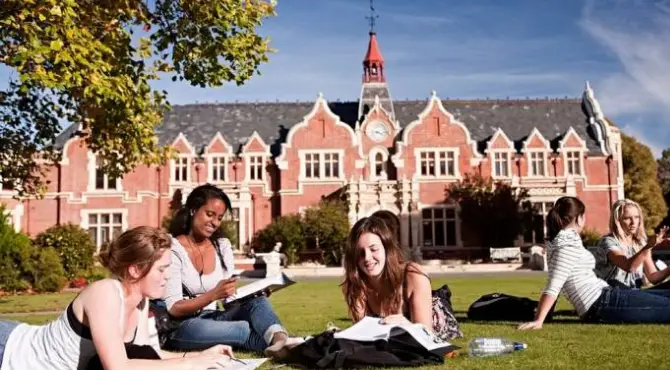 Eligibility
Eligible Countries: International (non-UK/EU) applicants.
Acceptable Course or Subjects: Available for participating in a postgraduate degree program in any subject offered by the university.
Admissible Criteria: To be eligible, To be eligible, the applicants must meet all the following criteria:
To be eligible for the Accommodation Bursary for Home and International Postgraduate Taught Students, you must be a new full-time Home or International fee status postgraduate taught student enrolling at the University of Lincoln in January or February 2022.
How to Apply
How to Apply: It is to inform you that, you don't need to apply for this grant separately. Whenever you apply for the postgraduate degree program at the university, you will be automatically considered for the award.
Supporting Documents: At the time of application, you might be asked to submit your language ability proof, copies of degree transcripts, passport name page, and curriculum vitae.
Admission Requirements: The successful candidate must have a bachelor's degree with a minimum grade of 2:2 or equivalent.
Language Requirement: The participants have to demonstrate their English language ability through the TOEFL or IELTS test.
Benefits
The University of Lincoln is offering an accommodation bursary to help cover living costs for postgraduate students and will receive a 50% discount on the total annual cost.