Academically excellent students are invited to apply for the International Scholarships offered by the New College of the Humanities in the UK for the academic year 2022-2023.
These scholarships are exclusively offered to international and domestic students that showcase exceptional academic achievement and potential. Students can apply to undertake any undergraduate or postgraduate programme offered at the New College of the Humanities to be eligible to win this £500 for up to one year of study.
Award

Application Process

Clarity of Information
Summary
A fine programme for applicants in the UK.
Founded as a private college by the philosopher A. C. Grayling, who became its first Master, the New College of the Humanities is a college of higher education in London, England. The college's mission is to be 'A world-class university-level college in the heart of London.
Why choose to study at the New College of the Humanities? The New College of the Humanities seeks to provide an education with a unique curriculum that delivers breadth and depth within a deliberate pedagogical framework. NCH combines an outstanding liberal arts curriculum with one-on-one teaching in an international community to ensure that every student prepared to work will achieve their full potential.
Application Deadline: The application process is ongoing, but students must observe course-specific application deadlines.
Brief Description
University or Organization: New College of the Humanities
Department: NA
Course Level: Undergraduate or Postgraduate
Award:£500
Number of Awards: NA
Access Mode: Online
Nationality: International and Domestic
The award can be taken in the UK.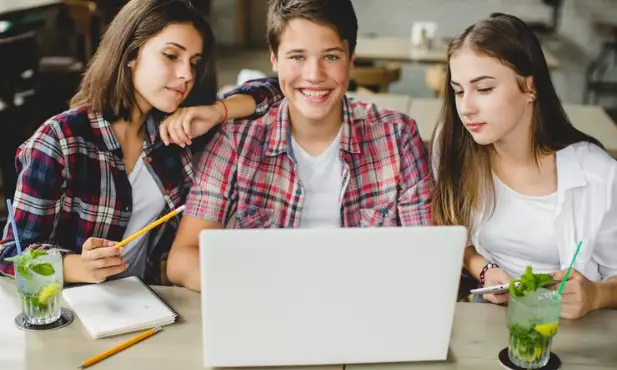 Eligibility
Eligible Countries: All international and home country national students can apply.
Eligible Course or Subjects: Students can apply for undergraduate or postgraduate programmes at the New College of the Humanities.
Eligibility Criteria: To be eligible, the applicants must meet all the following/given criteria:
The applicants must demonstrate exceptional academic achievement and potential.
How to Apply
How to Apply: Students can apply for admission online. All eligible students will be considered automatically. No separate scholarship application is required.
Supporting Documents: The students are required to present the following documents to the university:
Personal statement addressing the following:
Why do you want to study your chosen course?
What are your interests, and how do they relate to your subject area (you might like to mention books you have read or ideas you would especially like to explore)?
Why is NCH the right place for you to study?
What are your plans and career aspirations?
References
Interview
Admission Requirements: The applicants must meet the entry requirements of the university for the undergraduate or postgraduate programme they wish to apply for.
Language Requirement: The students must submit scores of the following English language proficiency tests:
IELTS – 6.5
Benefits
The applicants selected will be awarded £500 after the Reading Week of their first term of study for the first year of investigation by the New College of the Humanities.