The University of Sydney is delighted to offer Lambert Initiative supplementary PhD Scholarships to study in Australia. International applicants are eligible to apply for this scholarship program.
This is an exciting opportunity for ambitious and enthusiastic graduate students to contribute to a fast-paced program of research that will have a major societal impact.
Award

Application Process

Clarity of Information
Summary
Golden opportunity for international applicants.
The University of Sydney Fellowships aims to attract outstanding early-career researchers to the university to contribute to and enhance the research strengths and culture of the university.
The University of Sydney is an Australian public research university in Sydney. Founded in 1850, it is Australia's first university and is regarded as one of its most prestigious, ranked as the world's 27th most reputable university.
Scholarship Description:
Application Deadline: 12 December 2019
Course Level: Scholarships are available to pursue a PhD program
Study Subject: University is looking to support a wide range of first-year PhD projects that involve the development and evaluation of cannabis-based treatments across the following areas:

preclinical and/or clinical
medicinal and/or analytical chemistry
electrophysiology
high throughput screening
animal and cellular models of disease
human psychopharmacology
drug policy
clinical trials.

Successful students will be supervised by the Academic and/or Associate Directors of the Lambert Initiative or their specialist collaborators.

Scholarship Award: The stipend is worth $10,000 stipend per year, for up to three years.
Number of Scholarships: Not Known
Nationality: International applicants
Scholarship can be taken in Australia
Eligibility
Eligible Countries: International applicants are eligible to apply for this scholarship program.
Entrance Requirements: 
The scholarship is open to applicants with an unconditional full-time offer to study for a PhD in cannabinoid research within the Brain and Mind Centre at the University of Sydney.
Applicants must have an honors or master's degree in medicine, pharmacy or science and demonstrate an interest in cannabinoid research.
Applicants should also have preclinical or clinical research experience.
Applicants must also be in a recipient of a primary scholarship from the University of Sydney that will provide a stipend allowance.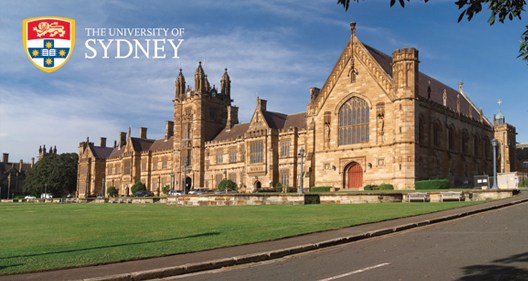 How to Apply
How to Apply: To submit an expression of interest, please contact Associate Professor Jonathon Arnold (Associate Director of the Lambert Initiative).
Supporting Documents: Please ensure you provide the following documents combined into a single PDF to upload with your application:
transcripts
curriculum vitae
evidence of preclinical or clinical research
evidence of your RTP Stipend or equivalent scholarship
Language Requirements: Applicants whose first language is not English are usually required to provide evidence of proficiency in English at the higher level required by the University.
Benefit
The scholarship will provide an annual stipend of $10,000 per annum (fixed rate) for up to three years, subject to satisfactory academic performance. A six-month extension is possible.
Periods of study already undertaken towards the degree prior to the commencement of the scholarship will be deducted from the maximum duration of the Scholarship excluding the potential extension period.
The scholarship is not deferrable or transferable to another area of research. No other amount is payable.