The Faculty of Science of the University of Amsterdam (UvA) invites applications for 6 MacGillavry Fellowships. These fellowships are available in the field of Biological Science and Biomedical Science, Earth Sciences (Physical Geography), Informatics and Logic, Physics, Chemistry, Astronomy, Mathematics, and Statistics.
The program is the Tenure-track position open for talented female researchers from across the Netherlands. This position is part of the Collective Information Project, which will eventually employ a total of five junior researchers. It is funded by the Netherlands Organisation for Scientific Research (NWO) under the VICI scheme.
Award

Application Process

Clarity of Information
The University of Amsterdam is a public university located in Amsterdam, Netherlands; it is the third-oldest university in the Netherlands. It is one of the largest research universities in Europe with 31,186 students, 4,794 staff, 1,340 PhD students and an annual budget of €600 million.
Brief Description:
Application Deadline: 4 February 2019
Course Level: Position is available for a PhD researcher.
Study Subject: Astronomy, Informatics and Logic, Biological Science and Biomedical Science, Earth Sciences (Physical Geography), Physics, Chemistry, Mathematics, and Statistic
Scholarship Award:
The annual salary range for an assistant professor, including annual holiday allowance and the bonus is between € 50,755 and € 78,935 (before tax), depending on experience and past performance;
generous holiday leave arrangements;
application for attractive fiscal arrangements (the '30% rule') is possible for employees from abroad;
participation in the Dutch pension scheme for university personnel;
collective discount on health insurance;
excellent parental leave packages.
Nationality: Talented female researchers from the Netherlands are eligible to apply for the position.
Number of Scholarships: Number of position is not given
Scholarship can be taken in the Netherlands
Eligibility: 
Eligible Countries: The students of the Netherlands can apply for this fellowship.
Entrance Requirements: 
A PhD degree in one of the scientific disciplines of their Faculty
A scientific profile that links to one of the research fields eligible for application
A publication record in international, high quality, peer-reviewed journals
A few years of postdoctoral experience, preferably at the international level
Affinity for teaching at the undergraduate and graduate level
Well-developed organizational and communication skills
English Language Requirements: Applicant must be fluent in English.
The following fields in the MacGillavry programme are eligible for applications:
Astronomy: Exoplanets and Planet formation, Stars and Stellar populations;
Informatics: Machine Learning, Computer Vision, Information Retrieval, Data Science, Computational Science, Systems and Security, Health Informatics;
Biodiversity & Earth Science: Ecosystem & Landscape Dynamics, Evolutionary and Population Biology, Theoretical and Computational Ecology, Freshwater & Marine Ecology;
Physics: a wide range of research areas in Physics, for example within Theoretical Physics (in particular Quantum many-body-theory and Quantum simulations), or within Experimental particle or Astroparticle Physics;
Mathematics: Statistics, Statistical data science, Discrete mathematics, Quantum information theory, Post-quantum cryptography, Geometry, Number theory, Representation theory;
Life Sciences: System biology approaches in Host-microbe interactions; Fundamental biological aspects of mental health and
Chemistry: Analytical Chemistry, Computational Chemistry, Molecular Photonics, Sustainable Chemistry.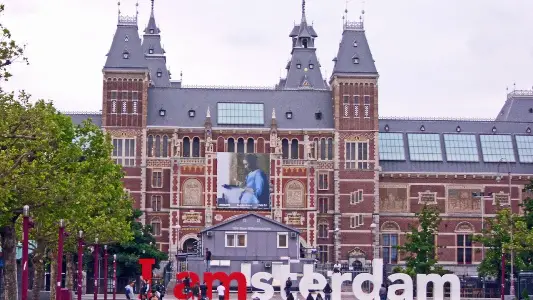 How to Apply
How to Apply: To apply for the MacGillavry Fellowship you are invited to use the application form on the MacGillavry website of the Faculty of Science.
Supporting Documents: Note the additional information on the application form regarding documents you are requested to attach and a request for references.