Get financial support to start your academic journey in Australia. The MEDIBANK International and UTS College are giving an opportunity to apply for the MEDIBANK International Education Scholarships.
The award is open to attract high achieving international students from all around the world to enrol in any diploma program at UTS in Sydney.
Award

Application Process

Clarity of Information
Summary
Nice offer for overseas students to get financial support for master study in Australia.
The UTS is Australia's leading and innovative university providing practice-oriented teaching programs to students. The UTS campus is situated on the southern gateway to Central Business District of Sydney. Its main administrative and faculty buildings are grouped within three separate adjacent precincts.
Why study at UTS College? UTS offer over 210 postgraduate and 130 undergraduate courses across various disciplines. You will experience student life in Australia and develop your personality and thinking ability for interacting with people.
Application Deadline: The applications for this grant will be accepted only through April 30, 2022
Brief Description
Provider: Medibank
Department: UTS College
Course Level: Diploma program
Awards: $4,000
Access Mode: Online
Number of Awards: 2
Nationality: International
The award can be taken in Australia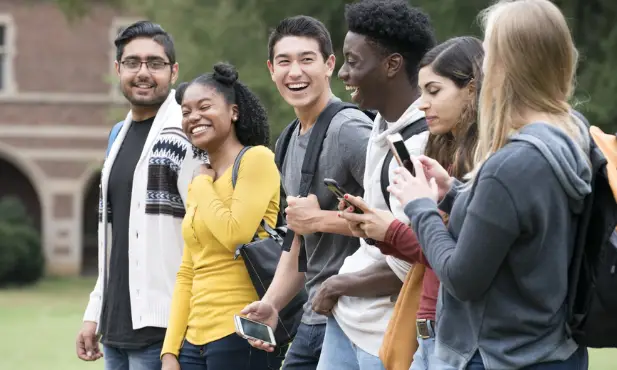 Eligibility            
Eligible Countries: All nationality
Acceptable Course or Subjects: Any diploma program
Admissible Criteria: To be eligible, the applicants must meet all the following criteria:
Students must have arranged their MEDIBANK OSHC through UTS College
Students must be currently enrolled at UTS College in either UTS Foundation Studies or a UTS College diploma course
Students achieved excellent academic performance (and maintained excellent attendance) in the first stage of the above course having undertaken the full study load
This scholarship is open to international students only
How to Apply
How to Apply: There is no separate application or document for coursework application. For this Scholarship, UTS International will automatically consider all international students applying to any diploma program at UTS in Sydney.
Supporting Documents: All applications require supporting documents, as an academic transcript, a certified copy of your English test score, a statement or portfolio to be submitted with completed application to UTS.
Admission Requirements: All aspirants have to meet the entry requirements for admission to their preferred program.
Language Requirement: All Applicants need to meet UTS's English language proficiency requirements.
Benefits
The UTS will provide an award amount of $4,000 to the successful candidates for the session 2022/2023.