Are you planning to embark on undergraduate studies in the USA? Then the Boston University‡s First-Year merit awards may just be for you! The applications are being accepted for the year 2022/2023.
All the deserving candidates will be provided with an award of full-tuition fees to pursue a degree program at Boston University. Students from any part of the world will benefit from this opportunity.
Award

Application Process

Clarity of Information
Summary
Admirable opportunity for overseas students in the USA.
Boston University (BU) is a private research university in Boston, Massachusetts. It has more than 4,000 faculty members and nearly 34,000 students and is one of Boston's largest employers. It offers bachelor's degrees, master's degrees, doctorates, and medical, dental, business, and law degrees.
Why study at Boston University? With unparalleled opportunities, BU prepares you to succeed academically, professionally, and socially. Whatever career path, however, things change, wherever in the world you go, you'll be ready.
Application Deadline: The applications for this grant will be accepted only through January 4.
Brief Description
University or Organization: Boston University
Department: NA
Course Level: Undergraduate
Award: Full-tuition
Number of Awards: NA
Access Mode: Online
Nationality: International
The award can be taken in the USA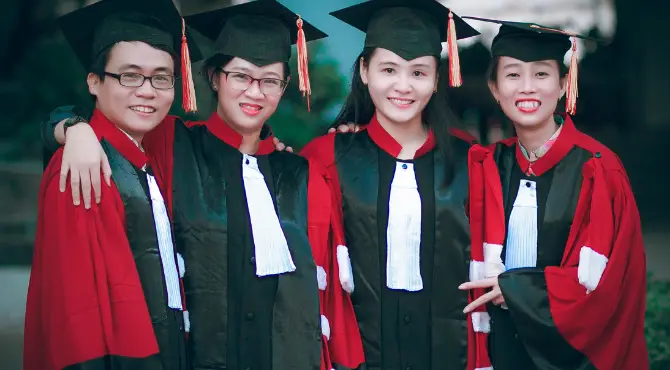 Eligibility        
Eligible Countries: Applications are accepted from around the world
Eligible Course or Subjects: The scholarship will be awarded in any subject offered by the university
Eligibility Criteria: To be eligible, the applicants must meet all the given criteria:
U.S. citizens, permanent residents, and eligible non-citizens are considered for all merit awards and other programmes.
Rank in the top 5% of their high school class
Have shown incredible extracurricular achievements in their schools and communities
How to Apply
How to Apply: To capture this educational opportunity, students are recommended to enrol in the undergraduate degree programme at the university through its common application or coalition application.
Supporting Documents: Aspirants must have to submit the following:
Secondary School Records
English Proficiency Testing Results
Documentation of Financial Support
Copy of Data Page of Passport
Admission Requirements: If you‡ve completed the equivalent of a US secondary school education, are a GED recipient, or have completed a secondary school equivalency exam.
Language Requirement: If your first language is not English, you must take the Test of English as a Foreign Language (TOEFL), International English Language Testing System (IELTS), or the Duolingo English Test (DET).
Benefits
Boston University will provide full tuition fees to recognize high-achieving students who go above and beyond.