Get the skills and knowledge you need for the next step in your career by joining the NHL Stenden Excellency Scholarships offered by NHL Stenden University of Applied Sciences.
The programme aims to support non-EU/EEA students who want to apply for the undergraduate degree programme at the university.
Award

Application Process

Clarity of Information
Summary
A fine opportunity for students in the Netherlands.
Stenden University of Applied Sciences is a state-funded professional university in the north of the Netherlands. The University is the product of the merger in 2008 of Hogeschool Drenthe and Christelijke Hogeschool Nederland. It offers three associate degrees, 19 bachelor programmes, and four master programmes.
Why study at NHL Stenden University of Applied Sciences? They want to encourage you each day to discover and develop your talents. To guide you on a journey that will take you beyond the borders of your education, help you to look beyond your field, and develop through collaboration with others.
Application Deadline: Applications for the scholarship must be submitted by 31 May and 15 August
Brief Description
University or Organization: NHL Stenden University of Applied Sciences
Department: NA
Course Level: Undergraduate
Award: €2,000
Number of Awards: 40
Access Mode: Online
Nationality: Non-EU/EEA students
The award can be taken in the Netherlands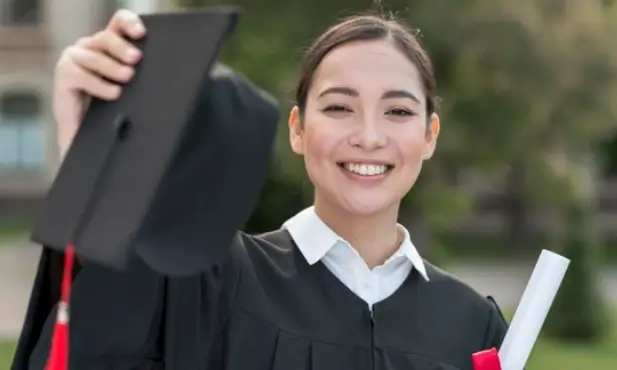 Eligibility        
Eligible Countries: Non-EU/EEA
Eligible Course or Subjects: The scholarship will be awarded in any subject offered by the university
Eligibility Criteria: To be eligible, the applicants must meet all the given criteria:
Non-EU/EEA bachelor student who started in or after September 2020 and you earn at least 54 ECTS (study points) during either your first or second year of study at NHL Stenden
How to Apply
How to Apply: To apply for the educational opportunity, applicants have to take admission in the undergraduate degree programme at the university.
Supporting Documents: Send a Letter of motivation with a maximum of 300 words to [email protected]
Admission Requirements: To be admitted to one of our bachelor programmes you have to meet specific admission requirements.
Language Requirement: All non-EU/EEA applicants must submit an English proficiency test with their application.
Benefits
The university will provide the top 40 non-EU/EEA bachelor students with a scholarship of €2,000 at the end of your first or second year at NHL Stenden.