The Institute for Logic, Language and Computation (ILLC) at the University of Amsterdam invites applications for a fully funded four-year Ph.D. position in the Computational Social Choice Group led by Ulle Endriss.
This position is part of the Collective Information Project, which will eventually employ a total of five junior researchers. It is funded by the Netherlands Organisation for Scientific Research (NWO) under the VICI scheme.
The aim of the Collective Information Project is to improve our understanding of how best to aggregate information supplied by several independent agents and how the structural properties of the kind of information we wish to aggregate influences the performance of different aggregation mechanisms.
The University of Amsterdam is a public university located in Amsterdam, Netherlands; it is the third-oldest university in the Netherlands. It is one of the largest research universities in Europe with 31,186 students, 4,794 staff, 1,340 Ph.D. students and an annual budget of €600 million.
Scholarship Description:
Application deadline: February 15, 2019
Course Level: Position is available for the Master's degree.
Study Subject: Computational Social Choice
Scholarship Award: The gross monthly salary amounts to €2,325 during the first year, rising to €2,972 during the fourth year, and will be supplemented with an 8% holiday allowance and an 8.3% end-of-year bonus.
Nationality: International applicants are eligible to apply for the position
Number of Scholarships: 18-755 positions are available.
Scholarship can be taken in the Netherlands
Eligibility for the Scholarship: 
Eligible Countries: International applicants are eligible to apply for the position
Entrance Requirements: You should hold, or expect to obtain before the start of your appointment, a Master's degree in a relevant discipline, such as Computer Science, Artificial Intelligence, Mathematics, Logic, or Economics. Candidates with an interdisciplinary background are particularly encouraged to apply (over the years, members of the Computational Social Choice Group have included people with first degrees in Computer Science, Mathematics, Philosophy, Cognitive Science, and Operations Research). Furthermore, you should possess:

an excellent academic track record;
a serious interest in pursuing fundamental research of an interdisciplinary nature;
good writing and presentation skills;
good social and organizational skills;
full professional proficiency in spoken and written English.
Prior exposure to relevant topics at the interface of Economics and Computer Science, particularly Computational Social Choice and Algorithmic Game Theory, is an advantage, but certainly not a requirement. The same holds for relevant topics in Artificial Intelligence, particularly in the areas of Multiagent Systems and Knowledge Representation and Reasoning.
Note that knowledge of the Dutch language is not required for this position, nor is it required for being able to live in Amsterdam. However, Ph.D. candidates at the ILLC have the opportunity to attend Dutch language classes if they wish.
English Language Requirements: Applicant must be fluent in English.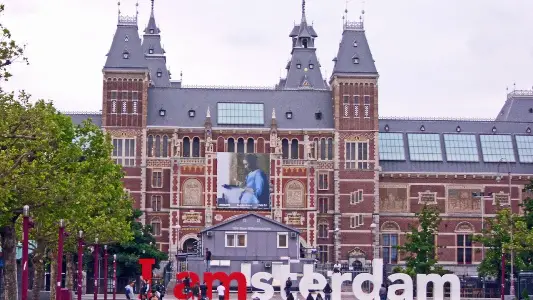 Application Procedure:
The UvA is an equal opportunity employer. We celebrate diversity and are committed to creating an inclusive environment for all employees. The ILLC strives for a better gender balance in its staff. We therefore strongly encourage women to apply for this position. Your application should include the following information (in one single PDF file):
a cover letter, including a description of your research interests and an explanation for why you are applying for this position (at most two pages);
a detailed curriculum vitae (CV);
a list of all Master-level modules you have taken, with an official transcript of grades;
a link to a writing sample available online, such as a Master's thesis, a term paper, or a publication (in case of joint authorship, please clearly indicate your own contribution);
the names, affiliations, and email addresses of two or (at most) three people we can contact for letters of reference for you.
Quote vacancy number 18-755 in your cover letter.
How to Apply: To apply for the scholarship, the applicants must submit an online application through the given link: http://ssl1.peoplexs.com/Peoplexs22/CandidatesPortalNoLogin/ApplicationForm.cfm?PortalID=16107&VacatureID=1019672