Highly motivated aspirants from Australia and all over the globe have a golden opportunity to apply for the PhD Scholarship in Social and Policy Dimensions of the Circular Economy offered by RMIT University.
The studentship program is designed for brilliant Australian and international students to pursue a PhD degree in social and policy dimensions of the Circular Economy in construction and demolition for the academic year 2022-2023.
Award

Application Process

Clarity of Information
Summary
Golden opportunity for domestic and international students in Australia.
Established in 1887, RMIT University offers bachelor's, master's, research, diploma, and English degree programmes. The university's goal is to provide financial assistance while also assisting you in gaining practical experience and improving your job prospects.
Why study at RMIT University?  At RMIT, all overseas students are permitted to work part-time while enrolled in classes, helping them to defray living expenses. You'll meet new people, learn about different cultures, and get new ideas, all of which will help you broaden your horizons.
Application Deadline: The applications are open for the academic session 2022/2023.
Brief Description
University: RMIT University
Department: NA
Course Level: PhD
Awards: $31,885 per annum
Access Mode: Online
Number of Awards: 1
Nationality: International
The award can be taken in Australia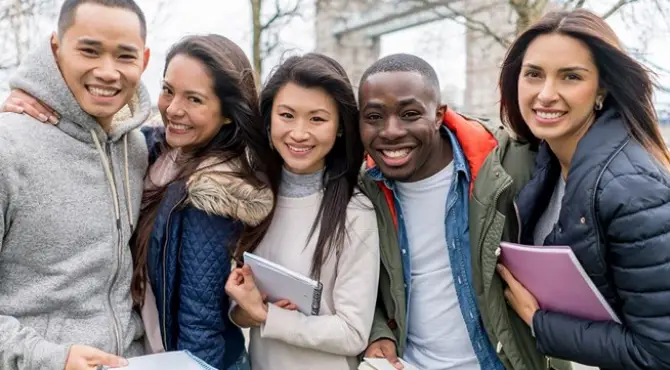 Eligibility            
Eligible Countries: Applications are open to all around the world.
Acceptable Course or Subjects: The PhD scholarship will be awarded in social and policy dimensions of the Circular Economy in construction and demolition
Admissible Criteria: To be eligible, the applicants must meet all the following criteria:
You must have a Master by Research degree, or a Master by Coursework degree with a significant research component graded as high distinction or equivalent, or an Honours degree achieving first-class honours in Social science or another suitable field. Preferred applicants: Australian citizens, Australian permanent residents, or onshore international applicants.
How to Apply
How to Apply: If you are interested in this education award, then you are needed to take admission in the PhD degree at the university. After taking confirmation, seekers, please submit the following documents to Prof. Ralph Horne ([email protected]) and Dr. Bhavna Middha ([email protected]).
Supporting Documents: Please submit a covering letter, academic transcripts, A one-page cover letter briefly outlining your interest in the project, Evidence of research ability: A digital copy of a Master's or Honours' thesis; and a digital copy of academic transcripts, a CV including any publications, awards, and relevant professional experience
Admission Requirements: Claimants are recommended to hold their previous degree certificate in the relevant subject area.
Language Requirement: You are required to provide current evidence of your English language proficiency for admission to RMIT.
Benefits
The scholarship program will provide $31,885 per annum for three years with the possibility of a six-month extension to the high achieving students.