The University of Sussex is taking the initiative to educate students through its Sussex GREAT Scholarships India in Law for the academic year 2022-2023.
The GREAT Scholarship for justice and law is a new time-limited programme from the Study UK campaign and the Ministry of Justice. The scheme is jointly funded by the UK government's GREAT Britain Campaign, the British Council, and the University of Sussex.
Award

Application Process

Clarity of Information
Summary
Amazing opportunity for applicants in the UK.
The University of Sussex is a public research university whose mission is to conduct high-quality research on real-world issues, critical global policy concerns, and business practices, as well as to develop current and future leaders who will support critical and unique thinking. It is now ranked 246 in the QS Global World Rankings 2021.
Why study at the University of Sussex? Students at the University of Sussex can make a difference in the world. It is well-known throughout the world for bringing together outstanding academics from various fields and for employing a method that yields the most effective and meaningful results. Students at Sussex are taught by some of the best university professors and researchers in the UK, all of whom are at the forefront of their fields.
Application Deadline: Applications must be submitted no later than 15 May 2022
Brief Description
University or Organization: University of Sussex
Department: NA
Course Level: Postgraduate
Award: £10,000
Number of Awards: One
Access Mode: Online
Nationality: Indian
The award can be taken in the UK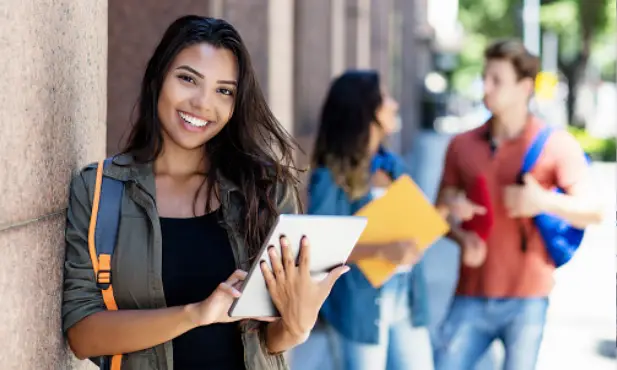 Eligibility        
Eligible Countries: India
Eligible Course or Subjects: The scholarship will be awarded in any subject offered by the university
Eligibility Criteria: To be eligible, the applicants must meet all the given criteria:
be a citizen of India
have received and accepted an offer on an eligible Law Masters course at Sussex for 2022
have clear and specific goals with defined links to your course
be prepared to attend networking events as part of the GREAT scholarships programme, sharing your experiences, ambitions on how you and your home country can benefit from your UK study.
How to Apply
How to Apply: To be considered for the Sussex GREAT Scholarship, you need to have received and accepted an offer of a place on an eligible Masters Law course at Sussex. After that, you can complete the online application form.
Supporting Documents: Students are required to provide a statement of academic interests. You should include information about:
your drive and ambition
your potential for positive impact when you return to your home country
any relevant work experience, skills, or extra-curricular activity that relate to your ambitions and/or chosen course
Admission Requirements: Applicants must have accomplished an undergraduate degree in India with excellent grades.
Language Requirement: All teaching at Sussex is in the English language and you must be sufficiently fluent in English to be able to benefit from your education.
Benefits                    
The University of Sussex will provide the award amount of £10,000 for applicants in the UK.