In order to promote and strengthen the internationalization process, Tor Verga University is providing 20 scholarships to foreign students.
The program will be awarded to that kind of students who are going to be enrolled in the Graduate Degree/Master Degree courses at the Tor Vergata University.
Award

Application Process

Clarity of Information
Summary
Nice chance for graduate study in Italy.
Tor Vergata University is a research university established in 1982 committed to providing high-quality education for students preparing to meet the ever-evolving needs and opportunities of the 21st-century workforce.
Why at the Tor Vergata University of Rome? The University of Rome II is indulged in contributing the people's education in terms of technological, organizational and social innovation which are required for achieving truly sustainable development in Italy, Europe and worldwide.
Application Deadline: Closed
Eligibility 
Applicants from any country are qualified for receiving this award.
Students from all the subject areas are allowed for this grant.
Application for this grant is open to those candidates who are enrolled in the academic year 2019/2020 in a degree, master's degree or a single cycle degree at Tor Vergata University. Students those have the ISEE (Equivalent Economic Situation Index) not exceeding € 30,000.00 are also qualified for this grant.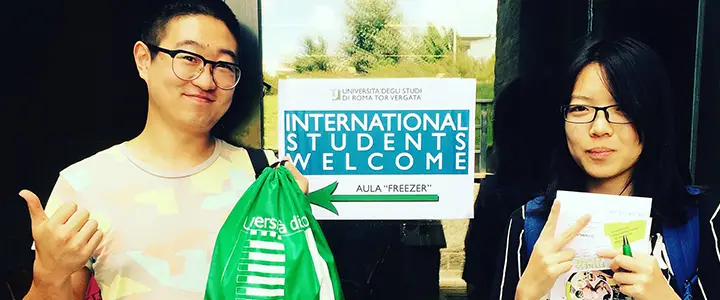 How to Apply
How to apply: Firstly for applying for the study education students are requested to choose an appropriate course for them. After being enrolled in the university, the students can apply for the free education. If any problem occurs at the time of application then students are requested to ask any query at [email protected]
Supporting Documents: For being considered for this award, students are required to submit a copy of the fiscal code, valid identity document, and substitutive declaration of certification duly completed with the IBAN code of the current account held by the winning student (in case of a foreign account, please specify the SWITCH Code).
Admission Requirements: For taking admission, students are required to have a qualification for access to the University issued by a foreign higher education institution.
Language Requirement:  For taking the admission, the English language is required only for publicity purposes. But for any dispute and for all legal purposes only the Italian language is needed.
Benefit:
Within this scholarship, University will offer € 1.288,00 each for the chosen students.