The Warwick Medical School offers two fully-funded scholarships to the most outstanding applicants for 2018/19 entry. Scholarships are open for Home/EU Ph.D. applicants.
The University of Warwick is committed to being able to ensure as many academically outstanding students as possible from around the world are able to study here.
Award

Application Process

Clarity of Information
The University of Warwick is a public research university in Coventry, England. It was founded in 1965 as part of a government initiative to expand access to higher education.
Course Level: Scholarships are available for pursuing PhD programme.
Study Subject: Scholarships are awarded for studying any courses offered by the University.
Number of Scholarships: Two fully-funded scholarships are available.
Scholarship Award: For 2018/19 entry there will be 2 WMS Scholarships available to be awarded to the most outstanding PhD applicants. Awards made for entry in Autumn 2018 will include both of the following:
The full payment of Home/EU tuition fees (worth £4,195 at 2017/18 rates- this figure is likely to increase with inflation)
A maintenance stipend in line with RCUK rates (provisional £14,800* for full-time award holders in 2018/19)
Length of funding: 3.5 years unless you are already in your first year of study when you apply then the length of funding will be reduced accordingly
Scholarship can be taken in the UK
Eligibility: The following criteria must be met in order for applicants to be eligible for scholarship: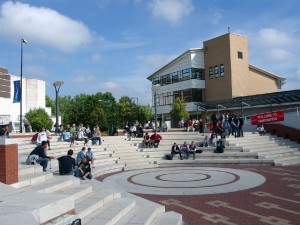 Due to funding restrictions, this Scholarship is only open to Home/EU applicants
Applicants for a WMS Scholarship must be applying for a PhD at the University of Warwick to begin in October 2018;
Students currently enrolled on a Ph.D. or MPhil/PhD at the University of Warwick may apply in their first year of registration only.
Applicants may be applying to any program within WMS.
Nationality: Students of Home/EU can apply for this PhD scholarship.
College Admission Requirement
Entrance Requirements: Students currently enrolled in a PhD or MPhil/PhD at the University of Warwick may apply in their first year of registration only.
English language Requirements: Applicants from outside the home country will often need to meet specific English language/other language requirements in order to be able to study there.
How to Apply: Applicants should read the 'Guidance notes for applicants' carefully before completing the application form.
New applicants can apply for a WMS Scholarship by completing the Joint Postgraduate Admissions and Scholarship Application form. If you are eligible for this scholarship you will be asked if you would like to be considered for funding as part of your application to the University. Please select YES at this point and you will be invited to complete further information that will form the basis of your application for this Scholarship.
If you are in the first year of your Ph.D. or applied before 1st August 2017 and would like to be considered for this Scholarship to fund the remainder of your studies please complete the Single Scholarship Application form.
Application Deadline: Closed