Applications are invited for Al Ghurair STEM Scholars Program for Young Arab Citizens for the year 2021. The scholarship supports students to pursue Bachelors and Master degree programme in the fields of Science, Technology, Engineering or Math (STEM).
The Foundation expects scholars to be the future generation of leaders for the Arab World and to contribute to the development of their communities. Therefore, Al Ghurair STEM Scholars have a moral obligation to live in the Arab World after graduation and use their acquired skills and knowledge to amplify the impact of their education in their communities.
Summary
A fine program for applicants
The Abdulla Al Ghurair Foundation for education provides access to opportunity for high-achieving, underserved Emirati and Arab youth.
Description:
Applications Deadline:  January 27, 2021
Course Level: The studentships are available to pursue bachelors and master degree programme.
Study Subject: The studentships are awarded in the fields of Science, Technology, Engineering or Math (STEM).  The eligible degree programs offered at An-Najah National University are:

Bachelor of Science in Civil Engineering
Bachelor of Science in Computer Engineering
Bachelor of Science in Electrical Engineering
Bachelor of Science in Building Engineering
Bachelor of Science in Industrial Engineering
Bachelor of Science in Urban Planning Engineering
Bachelor of Science in Mechanical Engineering
Bachelor of Science in Mechatronics Engineering
Bachelor of Science in Telecommunication Engineering
Bachelor of Science in Chemical Engineering
Bachelor of Computer Science
Bachelor in Computer Science Apprenticeships
Bachelor of Management Information Systems
Bachelor of Networks and Information Security
Bachelor of Pharmacy
Bachelor of Nursing
Bachelor of Biomedical Sciences
Bachelor of Medical Imaging Sciences
Bachelor of Audiology and Speech Sciences
Bachelor of Physiotherapy

Award: Students will receive partial or full support for their tuition. Housing, health insurance, and living cost.
Number of Awards: Numbers are not given.
Nationality: Students from Arab Countries
The award can be taken at Arab Countries
Eligibility::
Eligible Countries: Students from Arab Countries: Algeria, Bahrain, Comoros, Djibouti, Egypt, Iraq, Jordan, Kuwait, Lebanon, Libya, Mauritania, Morocco, Oman, the Palestine Liberation Organization, Qatar, Saudi Arabia, Somalia, Sudan, Syria, Tunisia, the United Arab Emirates, and Yemen. Note the absent country: Iran is eligible to apply for this application programme.
Entrance Requirements:

Arab citizen from who does not have another citizenship.?
Be in financial need and able and willing to provide proof of financial need.?
Age 17-30 years old.?
Earned no less than an 85% GPA in high school (if applying as a new student to an undergraduate degree) or no less than a 3.2 at university (for an existing student who completed 50% at most of their degree program requirements).?
Be proficient in the language of the program (English/French) to standards acceptable by top universities.Be admitted to one of our partner universities for an undergraduate or graduate degree in a STEM-related program or planning to apply before respective deadline.?
Preference will be given to applicants who have lived in the Arab World for at least 12 years of their life

The Al Ghurair Foundation also considers the financial need of applicants. Applicants may have to submit supporting documentation to the Foundation regarding their financial need. Applicants must also be accepted into one of the selected STEM undergraduate degree programs.

English Language Requirements:  All applicants have to write English essays as part of their program application. However, for students only applying to our French partner university, the assessment of essays (especially for grammar and language) will take into consideration that the student would not be studying in English. We encourage all students to do their best in writing these essays and develop compelling ideas, regardless of university choice.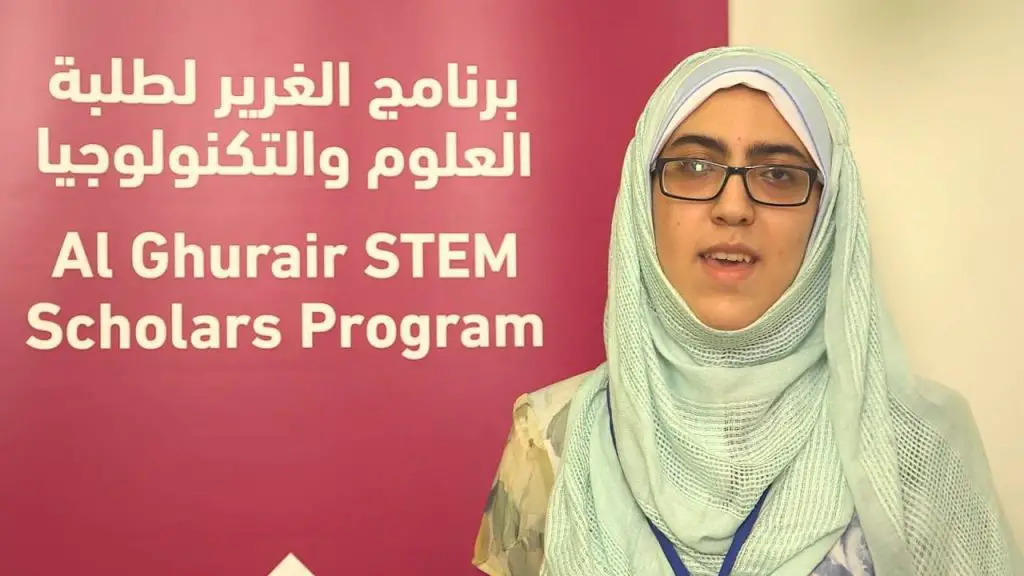 How to Apply:
Now that you have picked your program, follow these five steps to sail through the application
Watch the application tutorial
Check out tips and tricks for completing your application
Create a profile on the student portal
Prepare all of your required documents
Submit the application before the deadline