As a college student, you're busy. Research papers, studying, classes, jobs, friendships, sports, and everything else in between. Many students have jobs at the university, while others find work elsewhere or even remotely.
Here are some of the best online jobs for college students.
Freelancing
You can freelance by earning part-time work that is done remotely. You can either sign up for a freelance job by using a freelancing platform, like Freelancer.com or earn a job through applying online.
Freelancer.com
One of the best platforms to freelance is Freelancer.com. You can set up a profile, list all the skills you possess and would like to earn money doing, and then start by bidding on projects.
There are jobs anywhere from photography, social media marketing, and website developing to video editing and all kinds of other things.
When a project is posted — and they are added constantly from all over the world — you can bid however much money you want to get paid for that project, including a proposal and how fast you can return that project.
The company will provide a budget they would like to stay on, and you can decide either you want to bid high, low, or in between. You can also see what other people have bid to help you make your decision. A tip is to always write a proposal explaining your qualifications to ensure you might earn the bid.
There are project milestones, where you can break up the work in sections and get paid by those sections, or you can deliver it all at once.
Fiverr
Just as the name sounds, you can get paid anywhere from $5 to $10,000. The services you can offer are a wide range of categories:
Graphics and design
Digital marketing
Writing and translation
Video and animation
Music and audio
Programming and technology
Business
Lifestyle
There are many different things you can do that will help you hone your skills and develop more experience in your field, just as in Freelancer.com.
If you're in graphic design, you can do logo creations, illustrations, and other graphic design work. Fiverr has a "featured gigs" section where they post high-rated jobs that are in your field. You can also invite friends and get up to $100.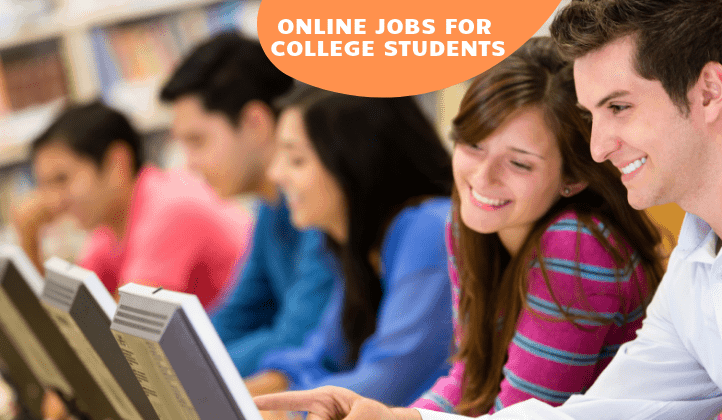 Tutoring
You can choose to work as an online tutor, which can prove to be very rewarding.
Tutor.com, Brainfuse, and Wyzant are just some of the online tutoring programs you can join. There are extensive criteria for working as a tutor, though — you must pass online tests, complete paperwork and be able to edit for APA Style, Chicago Manual of Style, AMA, and MLA.
Social Media Manager
This job is done entirely on the internet, obviously, and is more difficult than it sounds — but not too difficult.
You can choose to manage a company's Facebook, Twitter, Snapchat, Instagram and Pinterest, making sure you stay up to date on the latest reach statistics so you engage the largest audience possible.
Companies can either choose to work with paid promotions or try to reach out organically, but it helps to have experience with paid promotions, especially on Facebook and Instagram.
Data Entry Worker
Data entry is an in-demand job that can be done remotely, and it's relatively simple and doesn't take up too much time — which is perfect for the average college student.
Work for Wag!
Wag! is an app where you can provide daily dog walking services. It's the No. 1 rated dog walking app.
Dog walkers are vetted, tested and reviewed, according to the app. Owners can rate their dog walkers and can provide convenient access for the dog walkers. You'd give an activity report to the owners after each walk, and there is $1 million insurance for everyone's peace of mind.
There is also live GPS tracking with each walk. Overall, this might be a fun job for someone who loves animals and wants to earn some extra money.

Buying and Selling
If you're business-minded and savvy with the marketplace, you can try buying things for cheap prices and selling them for more money, turning a profit.
Many people explore Facebook Marketplace, Craigslist, LetGo, eBay, OfferUp and others to look for deals.
Uber or Lyft
You can also choose to work for Uber or Lyft, which is entirely app-based. The qualification is to have a clean car in great condition, must be 21 or over, have a clean driving record and you have to have had a driver's license for at least one year.
With these options also comes UberEats, Doordash, Bite Squad, and Postmates. Restaurants usually choose one of these services for delivery, and these app-based jobs pay relatively well. In large metropolitan areas, drivers make about $20 per hour.
Blogger
College students can choose to write blogs for companies online, as there are plenty of companies looking for people to write online-based articles. These jobs can either pay a certain amount per number of words, cents by the word, or pay on a contract basis.
Reporter for Newspaper
For journalism or communication majors, a great way to earn experience is writing articles for the local newspapers. The industry has moved almost entirely digital.
A fun job in college us to go to the local football games and live tweet the game, as well as taking notes of the game and writing up an article on how the game went. The same can be said for any other sport, like soccer games, volleyball, or whatever sport you enjoy the most. There is always a need for coverage of events.
There are also jobs in breaking news, business writing for business majors, lifestyle and entertainment, and even coverage of local space endeavors.
Virtual Assistant
Another job that has a wide range of pay is to work as a virtual assistant. You can choose to offer any range of services such as administrative work, website development, or any other kind of assistance to a company and this can be done remotely from the comfort of your dorm room. You get to choose the hours you work or have a set time for answering phone calls, performing administrative tasks and any other things the employer feels is necessary.
These are just a few things you can do while earning your degree in college. Whatever you can dream up, there is probably a service out there that can you can offer. You just have to be creative.