Australia is a fantastic destination for international students to embark on their studies. Offering beaches, sunshine and a laid back lifestyle, over 600,000 international students studied in Australia in 2017. However, there is one considerable drawback with studying in Australia: it is one of the most expensive study destinations in the world.
It is estimated by the Australian government that, to cover living costs for one year, international students would need approximately US$14,600. It is, therefore, a visa requirement for international study in Australia that you are able to demonstrate access to these funds to cover your living cost, as well as the cost of tuition fees.
Tuition Fees in Australia
As with all countries around the world, the tuition fee cost will vary depending on the location of study, the institution of study and the course you enrol on. The level of study, be it undergraduate or postgraduate, will also impact on the cost. Postgraduate tuition fees are generally in line with those for undergraduate study.
For international students, tuition fees must be paid before you embark on your studies. It is essential to also consider the costs of materials and institution facilities that may be in addition to the tuition fee payment. Some institutions charge students a Student Services and Amenities fee. This can cost up to US$214 per year if charged by your chosen university.
The Australian government states that fees for international students on undergraduate degree programmes range from US$10,000 to US$23,000. Tuition fees for master's degrees range between US$18,000 to US$26,000 and doctoral degrees range from $9,000 to $26,000. These tuition fee rates do not, however, include courses such as veterinary and medical programmes for which the tuition fee cost is much higher.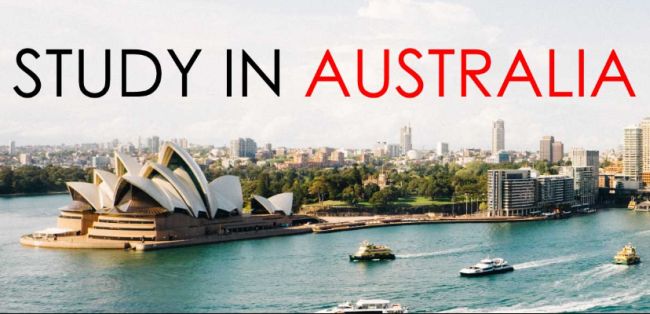 Please note that, in Australia, tuition fees are calculated slightly differently to some countries around the world. Each unit of study is placed within a fee band and added up across the year to calculate the tuition fee for that year of study. This means that tuition fees vary for students, even those studying on the same course.
Below is an outline of tuition fees for 2018/19 at some of the most popular Australian universities:
University of Sydney: At this university, a Bachelor of Arts degree for an international student is estimated to cost US$27,000 per year and a Bachelor of Commerce degree (with honours) is estimated to cost US$29,000.
University of Canberra: Here, the tuition fees for international students on undergraduate courses range from US$17,400 for a Bachelor of Social Science to US$25,000 for undergraduate degrees in Physiotherapy or Medical Radiation Science.
University Melbourne: Subject fees for 2019/20 at the University of Melbourne place veterinary science, dentistry, medicine and VCA (audio-visual) as the most expensive subjects to study. Medicine leads with the highest fee at US$63,000. Education, nursing and the visual and performing arts make up the cheapest subject fees with fees in Visual and Performing Arts costing just US$20,100 per year.
Funding for International Students in Australia
There are scholarship options available for both domestic and international students looking to study in Australia. The Australia Awards are scholarships and fellowships aimed specifically at international students and are funded by the Australian government. Most of these awards are given to postgraduate level students to assist in their study and research.
Graduate students from the UK are eligible to apply for the Northcote Graduate Scholarship. This is funded by the Britain-Australia Society and will cover the cost of travel to and back from Australia, tuition fees, additional university charges and a living allowance for your three years of study.
Most institutions will have their own funding options available for both domestic and international students, so it is worth checking directly with your chosen institution for details of scholarships.
Early application for scholarships and fellowships is recommended. Funding applications tend to open more than six months before the start of the academic year. The academic year in Australian institutions runs from late January. Many Australian institutions, however, offer a mid-year start.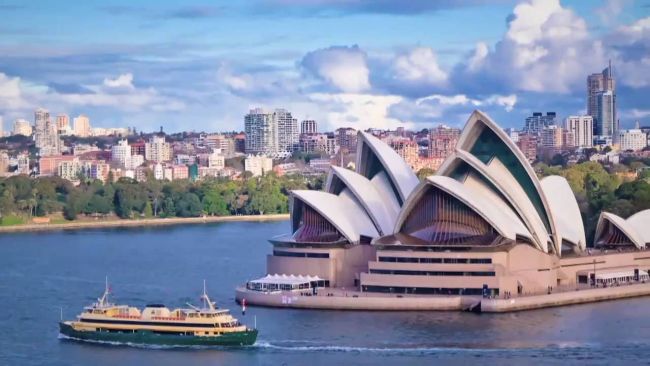 Living Costs as a Student in Australia
As mentioned previously, living costs in Australia are high, and you are required to demonstrate that you have access to US$14,600 per year of study for living costs only. The visa also requires you to demonstrate funds for return airfare.
If you wish to move to Australia and study with a partner or child, the amount needed for living significantly rises and you will also need to demonstrate money for the return airfare of those accompanying you, as well as money for school fees if your child is of school age.
Accommodation at universities in Australia is generally estimated to cost US$60 to US$315 per week, depending on whether you choose to live on campus, which provides the cheapest option, or in rented accommodation off-campus.
In addition to accommodation, costs to consider include food (shopping and eating out), transport, bills (including gas, electricity, phone and internet) and entertainment. On average, these additional expenses are likely to cost anywhere between US$160 to US$470, depending on how thrifty you are!
Of course, studying in Sydney is going to result in far higher living costs than studying in Adelaide, Canberra or Melbourne. Check individual university websites for more specific information on living costs in the region.
Student Visa and Application Costs
The student visa required by international students in Australia is called the Subclass 500. It currently costs US$414. In addition to paying for the visa, it is also the student's responsibility to organise health insurance during the period of study in Australia. This is a visa requirement and must be bought for the duration of your stay.
Universities will provide recommendations for reliable insurers. For a single person (with no partner or dependents) the cheapest option for this health cover is approximately US$1,550 for the three years of study (presuming the student returns to their home country during the summer break).
Some universities will also charge an application fee for international students. The University of Sydney, for example, charges an additional fee os US$87 per year of study.