Make use of the world-class educational resources offered by the HKUST Business School in Hong Kong via its HKUST MBA Diversity Awards for international students for the academic year 2023-2024.
Students with strong performance and steady career progression in business management, marketing, or finance are eligible candidates for this award. The tuition fees for the MBA programme at HKUST will be awarded to the selected students.
Award

Application Process

Clarity of Information
Summary
Nice opportunity for applicants in Hong Kong.
The School of Business and Management is the business school of The Hong Kong University of Science and Technology that is 34th in QS Global Rankings. It is committed to being a leader in the academic world through excellence in teaching.
Why choose to study at HKUST Business School? HKUST Business School is a renowned educational institute for business studies that embraces an entrepreneurial spirit to stimulate innovation and drive productivity. HKUST BS provides advanced learning and knowledge in management and business studies.
Application Deadline: January 11, 2023
Brief Description
University or Organization: HKUST Business School
Department: NA
Course Level: Master
Award: Tuition fee
Number of Awards: NA
Access Mode: Online
Nationality: International
The award can be taken in Hong Kong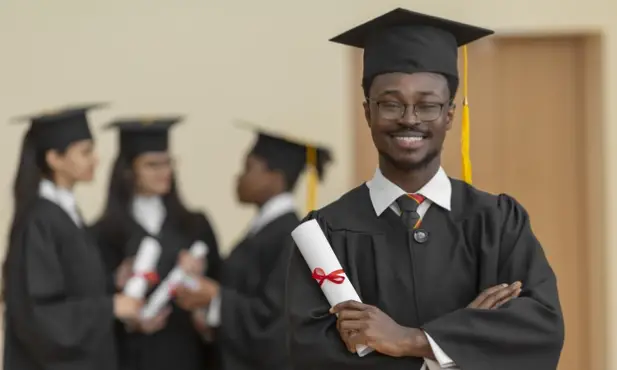 Eligibility
Eligible Countries: International students of an under-represented nationality are eligible to apply.
Eligible Course or Subjects: MBA programme offered at HKUST are eligible to apply.
Eligibility Criteria: To be eligible, the applicants must meet all the following/given criteria:
The applicants must be from an under-represented nationality who can enhance the diversity of the MBA cohort.
How to Apply
How to Apply: The application can apply to an MBA programme through the university website. All eligible students will be considered.
Supporting Documents: The students are required to present the following documents to the university:
Academic Transcripts
Proof of Employment
HKID/ Passport Copy
Graduation Certificate
Salary Proof
Two Short Essays with a maximum of 150 words and 250 words, respectively
Skills & Professional Qualifications
Admission Requirements: The applicants must hold a bachelor's degree with a minimum of 2 years of experience.
Language Requirement: The students must submit scores of the following English language proficiency tests:
IELTS – 6.5
TOEFL IBT – 80
TOEFL PBT – 550
TOEFL Revised – 60
Benefits
The candidates selected for this award will be provided tuition fees for the MBA programme at HKUST BS.