A cover letter is the calling card to your resume. It's a letter of introduction that – no matter how businesslike the language – represents your personality.
To the hiring manager reading through a pile of job applications, the cover letter is the one thing that immediately differentiates you from the next candidate who has followed a career path that is eerily similar to yours!
Every resume needs to be sent with a cover letter. But unlike a calling card, they are not one-size-fits-all. You don't want to be the guy that just writes out a bunch of template letters and sends them to the top ten lists of jobs available in his field without really finding out much about the job he's applying to.
Samples are good to refer to, but only for format. The style and content should be reflective of your own situation. With a few samples on hand, it's easier to get started writing your own cover letter, no matter the purpose.
Cover letters aren't always for job applications. They could be for cold contact, job promotion letters, referral letters, letters of inquiry about openings that haven't been advertised, network outreach letters, etc.
Cover Letters to Apply for a Job
In a job application cover letter, you get to add little details that you couldn't mention in the resume. Plus, it tells the hiring manager at a glance which position you're applying for.
The hiring manager may not even read the cover letter – turns out nearly ninety per cent hiring managers don't. But paradoxically, with a letter to introduce you, you usually have an edge over the next applicant who did not send or email one.
When your employer is looking for a way to weed out a small stack of applications on hand, they will probably read a bunch of cover letters to see which ones have glaring errors that can be rejected outright.
A well-structured letter will save you from the shredding bin. And your opening line is everything. Even if your second paragraph remains the same, your opening line should immediately tell the employer that the letter was written just for them.
Here's an example:
Jane Doe
1 ABC Avenue
D-town, MA 12345
123-456-7890
[email protected]
December 31, 2019
John Smith
Director, HR
ABC Health & Body
1A Business Street
XYZ City, PA 98765
Sub: Application for Position of Social Media Manager
Dear Mr. Smith,
Ever since I started managing social media accounts for businesses as a Social Media Assistant, I've had a desire to work with a holistic fitness company such as yours because I feel strongly about fitness myself. When your job position for Social Media Manager opened up on the careers page, I was immediately interested and I'm writing to apply. I feel I am ready to move up to the role of Social Media Manager.
You mention in your job posting that you want to hire someone who understands trends on social media and the Internet. During my time managing the accounts of ABC Multigym, I was given the task of increasing followers on Instagram. With half a year, I had increased engagement by 300 percent and increased our followers by over 40 percent. At the moment I am working on networking with the best influencers in health and fitness. I am proud of my achievements in the area and believe I can bring my social media marketing and people skills to your company.
I've included my resume so you can learn more about my work experience and educational background. Thank you for your time and consideration.
Please feel free to call me at 123-678-456 or email me if you want to learn more about me. Looking forward to hearing from you soon.
Sincerely,
Your signature (if hard copy)
Jane Doe
Email Cover Letter
The only difference between an email cover letter and a hard copy letter is the lack of a conservative format. You don't need to write addresses in the letter. Put down the subject line and you're good to start writing.
If you know the name of the person you're addressing, use it. If not, "Dear Hiring Manager" is good too. Like the "snail mail" cover letter, the email should also be brief and to-the-point. There's also no need for a full signature on an email.
Cover Letter with Referral
If you have a professional connection in a company you want to work for, name-dropping can actually be a good way of getting a job! Hiring via referral is faster, cheaper and often the better choice for most companies.
Ask your contact for a referral, and then drop their name in the cover letter. Make sure to forward the email to them as well, or hand them a copy of the physical letter. Make sure to send a thank-you note later.
December 31, 2019
John Smith
Director, HR
ABC Health & Body
1A Business Street
XYZ City, PA 98765
Sub: Application for Position of Social Media Manager
Dear Mr. Smith,
I am writing in reference to the position of Social Media Manager at ABC Health & Body. I have the pleasure of being acquainted with one of the fitness trainers on your staff, Jane Doe. Jane and I were trainees together at the ABC Fitness School and we have been in touch professionally since.
She let me know about the open position and recommended that I contact you.
I have been working as a Social Media Assistant with fitness companies for three years and have found the experience both challenging and rewarding. In my second year, I took on the challenge of increasing engagement and Instagram following. In six months, I had increased engagement by 300 per cent and followers by over 40 per cent. I believe that coming from a background in fitness along with with with a strong interest in the Internet and social media trends has made it possible for me to deliver results in this niche.
I would greatly appreciate the opportunity to meet with you to discuss what I have to bring to the position at ABC Health & Body. Thank you for your time and consideration. Please see my attached resume to learn more about me.
Sincerely,
Emily Blank
Inquiry and Networking Letters
What kind of a letter do you write to an employer to let them know you're available for a job that they aren't hiring for yet? Applying to unadvertised jobs is one way of being offered a position.
Your inquiry about job openings will include the same general cover letter format, with a body that will go something like this:
"Thank you for taking the time to review my resume. I have recently graduated from ABC Media School and I'm currently looking for a position in the South Park area.
I am interested in a Social Media Manager role with your company, hoping to leverage my knowledge of the Internet and social media trends to contribute to your operations. I have heard that ABC Health & Body is a wonderful company to work for and I hope I can be considered for the team.
If you have any questions about my qualifications and credentials, please email me at [email protected] or call me at 123-456-789. I look forward to hearing from you in the near future."
Customize Your Letter by Experience and Role
Depending on your experience, the focus of the letter will be different. A fresh graduate will focus more on potential and eagerness for learning or training, while a professional with several years in the field will emphasize experience.
You'll also use a different kind of language for a sales position as compared to a position in social work. Make sure to customize your letter for a career change, entry-level jobs, internships, part-time jobs, summer jobs, volunteering positions, transferable skills etc.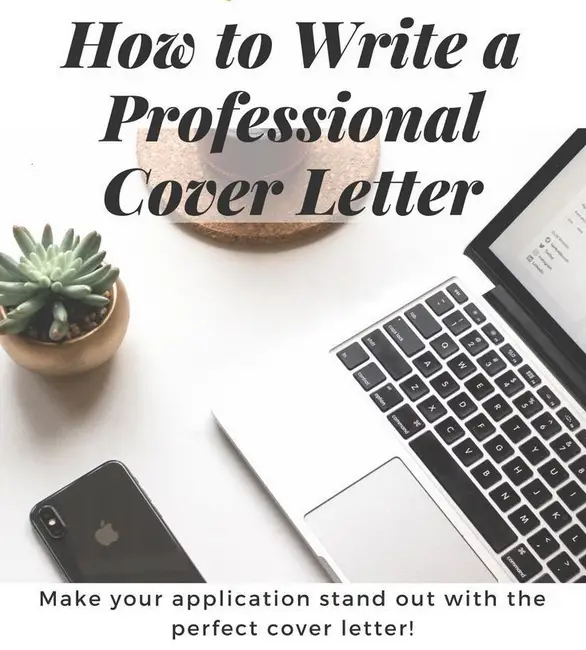 Launch off from sample letters, but take a little extra time to write a unique letter for each job. It will pay in the end. Tailor your letter to the position, use keywords that you pick up off the job description or words that are relevant to the skills required in the job.
Make sure to explain what you will bring to the company. And lastly, don't make your letter boring. Show a little of your personality. Your cover letter doesn't have to be poetry, but it can be human and set itself apart from the generic letters that many people send.