Bath Spa University is pleased to offer funding opportunities for high-achieving students who are looking to study in the UK.
The International Recruitment Office Scholarship is open for international students from outside the UK who are incoming undergraduate or postgraduate studies starting in September 2023.
Award

Application Process

Clarity of Information
Summary
Beneficial opportunity to get support for an undergraduate or master study in the UK.
Established in 2005, Bath Spa University is the sixth most prominent provider of Teacher Education in the UK. It ranked as the UK's one of the top five creative universities.
Why study at Bath Spa University? It is Sliver awarded TEF participating institute that recognizes for its excellent learning and teaching. It teaches and research across sciences, art, education, business, and social science.
Application Deadline: Candidates must submit their programme application before 9 June 2023.
Brief Description
University or Organization: Bath Spa University, UK
Department: NA
Course Level: Undergraduate and Postgraduate
Award: up to £5,000
Access Mode: Online
Number of Awards: 22
Nationality: International
Awards can be taken in the United Kingdom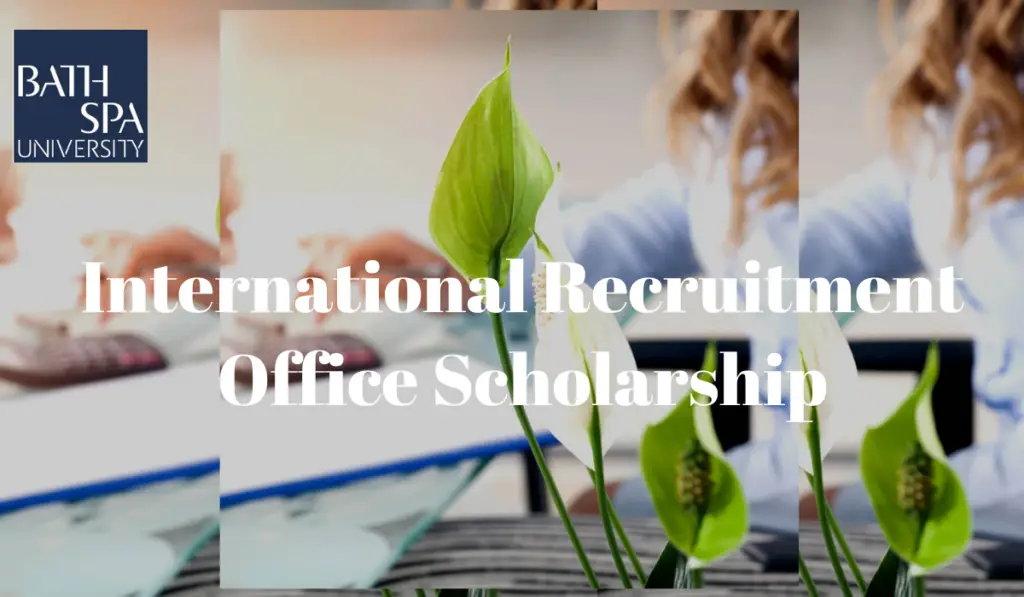 Eligibility
Eligible Countries: All nationalities from around the world
Acceptable Course or Subjects: The scholarship will be awarded for undergraduate and master degree in any subject provided by the university
Admissible Criteria: To be qualified to apply for the scholarship, you must be an applicant and have accepted your offer. Applications are available for candidates who are entering three-year undergraduate or one-year postgraduate programmes at Bath Spa University, starting in September.
Must be offer holders for full-time on-campus programmes who are paying full (international) fees.
How to Apply
How to Apply: Aspirants can submit an online application for International Scholarships, including your name, contact details, student number and qualifications. Before applying for the scholarship, applicants must apply for admission to hold an offer for the award.
Supporting Documents: For award application, write online- 1) Scholarship Essay and 2) Skills and experience essay (2048 words each). For admission, transcript, copy of passport, proof of English language proficiency and other required materials, as will be mentioned on the application.
Entry Requirements: Admission requirements may be different according to your degree course. So you will need to check both undergraduate and graduate program in which you want to apply for studies.
Language Requirement: All applicants are required to meet all the English language requirements.
Benefits
The Bath Spa University is awarding the following scholarships:
£5,000 off first year of fees (two available)
£1,000 off first year of fees (20 available)