Applications are invited for 14th Hakuho Foundation Japanese Research Fellowship. These fellowships are open to international researchers working in the fields of the Japanese language, Japanese language education, Japanese literature or Japanese culture who reside outside of Japan.
With the goals of further strengthening the fundamentals of international research into Japan and deepening understanding of Japan, the Hakuho Foundation Japanese Research Fellowship invites leading international researchers of the Japanese language, Japanese language education, Japanese literature and Japanese culture to Japan to conduct residential research.
Review
Award

Application Process

Clarity of Information
Summary
Worthy opportunity for international (non-Japanese) researchers.
Hakuho Foundation supports frontline efforts, particularly efforts in the realm of language, that help nurture children's ability to feel, think, express themselves and live with one another.
Brief Description
University or Organization: Hakuho Foundation
Department: NA
Course Level: Japanese language, Japanese language education research, Japanese literature, and Japanese culture
Award: Varies
Access Mode: Online
Number of Awards: NA
Nationality: International researchers
The program can be taken in Japan
Application Deadline: October 31, 2021
Eligibility
Eligible Countries: International (non-Japanese) researchers can apply for these research fellowships.
Entrance Requirements: Researchers working in the fields of the Japanese language, Japanese language education, Japanese literature or Japanese culture who reside outside Japan and meet all of the criteria below.

Affiliated with higher education or research institution (including postdoctoral scholars' adjunct in Japanese and part-time lecturers).
Scholar or researcher with a doctoral degree (including degrees due to being granted on or before December 31, 2017) and an extensive research or education background.
Sufficient Japanese language proficiency to be able to conduct research in Japanese.
Non-Japanese nationals residing outside of Japan or Japanese national who has resided outside Japan for 10 years or more and been active in the academic community, etc. of the country of their residence.
Fellowships are available to conduct residential research at one of the following receiving organizations: International Research Center for Japanese Studies, Kyoto University, National Institute for Japanese Language and Linguistics, Ochanomizu University, Ritsumeikan University, Tokyo University of Foreign Studies and Waseda University.
Able to stay continuously in Japan for the duration of the Fellowship period and participate in research reporting sessions arranged by the Foundation.

Applications are not sought from those whose purpose is to write a doctoral thesis.
As research reporting and communications with the Fellowship secretariat on various procedures will be conducted in Japanese only, a suitable level of Japanese language ability is required.
Those who have previously received support for residential research in Japan may also apply.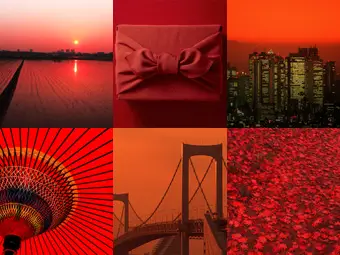 How to Apply
How to Apply: To participate, the applicants need to submit an online application. Obtain Application Guide, Application Form, and Letter of Recommendation. (Downloadable below)
Supporting Documents: Applicants need to fill in the Application Form
Have the person recommending you for the Fellowship fill in the Letter of Recommendation
Prepare Japanese translation of the Letter of Recommendation (if written in a language other than Japanese)
Send the above documents to the designated address by mail
Language Requirements: Applicants from outside the home country will often need to meet specific English language/other language requirements in order to be able to study there.
Benefit
Invited fellows will have their airfares, living and research expenses, housing and other expenses necessary for conducting research in Japan covered.