The Yale School of Management announces MBA Scholarships for African students. The Yale-Africa Impact financial aid positions will be awarded based on merit to the candidates most likely to advance Yale SOM's mission to educate leaders for business and society.
The mission of the Yale School of Management is to educate leaders for business and society. The Yale School of Management, also known as Yale SOM, is a world-renowned business school that offers MBA, EMBA, MAM, Ph.D., Executive Education, and Joint Degree programs. Yale has been quickly climbing in rankings. It's the only school to move into the Poets and Quants top ten over the past eight years of their rankings and has remained there since 2015.
Description:  
Application Deadline: For round 3: April 18, 2018
Course Level: The studentships are available to pursue Master degree programme.
Study Subject: The studentships are awarded in the field of Business Administration.
Award: The financial aid positions will provide funding for at least half of the tuition for the full-time MBA program (approximately $70,000–$140,000 USD over two years).
Nationality: Available to African Students
Number of Awards: The Yale School of Management will dedicate two scholarships in its full-time MBA program for students from the continent who intends to return and contribute to economic growth in their nations and communities.
The award can be taken in the USA
Eligibility:: 
Eligible Countries: African students are eligible to apply for this application :
Algeria, Angola, Benin, Botswana, Burkina Faso, Burundi, Cameroon, Cape Verde, Central African Republic, Chad, Comoros, Ivory Coast, Djibouti, Egypt, Equatorial Guinea, Eritrea, Ethiopia, Gabon, Gambia, Ghana, Guinea, Guinea-Bissau, Kenya, Lesotho, Liberia, Libya, Madagascar, Malawi, Mali, Mauritania, Mauritius, Morocco, Mozambique, Namibia, Niger, Nigeria, Republic of the Congo, Rwanda, Sao Tome and Principe, Senegal, Seychelles, Sierra Leone, Somalia, South Africa, Sudan, Swaziland, Tanzania, Togo, Tunisia, Uganda, Western Sahara, Zambia and  Zimbabwe.
Entrance Requirements: To be eligible for this application you must meet the following requirements:
To be considered, prospective students from Africa must apply and be admitted to Yale SOM's full-time MBA program. Once admitted, scholarship decisions will be decided based on the competitiveness of the applicants. No additional application is needed. These financial aid positions will be in addition to the school's existing partnership with the Harambe Entrepreneurship Alliance, which provides a full-tuition grant to one outstanding African entrepreneur.
To apply to the Yale School of Management, applicants must have earned a four-year bachelor's degree from an accredited U.S. institution or the international equivalent.
English Language Requirements: There is no minimum GMAT or GRE score required to apply to Yale SOM.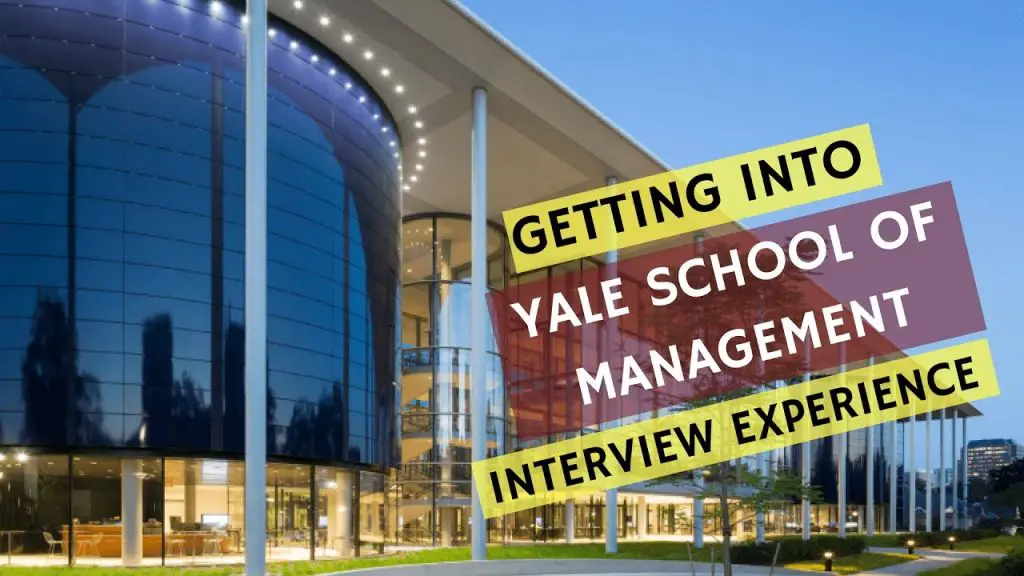 Application Procedure: 
How to Apply: The online application for the full-time MBA program is accepted from July through April. Review our application tips, apply online, and check your status.
To apply to the Yale School of Management, applicants must have earned a four-year bachelor's degree from an accredited U.S. institution or the international equivalent. Applicants must submit the online application (including an essay), and the following materials:
– Transcripts from every college or university attended
– Two professional recommendations
– Complete the video questions
– Official GMAT or GRE score (valid within 5 years of exam date)
– Pay the application fee