Education is an essential tool you can use to change the world. Therefore, MPOWER Financing is providing the MPOWER Global Citizen Scholarship for international students.
The program is established to support educational expenses for students who want to qualify for their degree program in the United States and Canada.
Award

Application Process

Clarity of Information
Summary
Best offer to get some financial help to study in the US or Canada.
MPOWER Financing is a public benefit corporation. It is based in Washington, DC. The goal of the company is to assist students with academic, professional, and financial success.
Why join this program? If you are looking to study in the United States or Canada, then it is an excellent opportunity to achieve your educational goals.
Application Deadline: Applicants must submit all required application materials until January 15, 2023.
Brief Description
University or Organization: MPOWER Financing
Department: NA
Course Level: Undergraduate/Graduate degree
Awards: Up to $10,000
Access Mode: Online
Number of Awards: 3
Nationality: International
The grant can be taken in the United States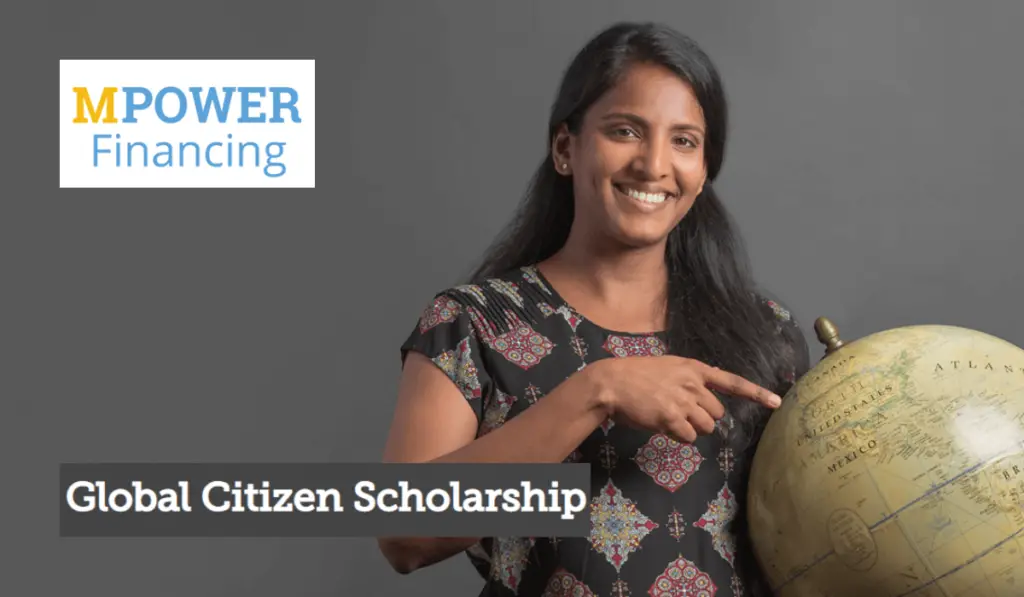 Eligibility
Eligible Countries: Students are eligible from around the world
Acceptable Course or Subjects: This scholarship is available for an undergraduate and graduate degree in science, technology, business, and public policy subjects.
Admissible Criteria: To be eligible, the applicants must meet all the following criteria:
The applicant must have been accepted or enrolled at a full-time program at the U.S. or Canadian school that MPOWER supports
All participants must be an international student allowed to study in the U.S. or Canada legally
U.S. citizens who want to study in the U.S and Canadian citizens who wish to study in Canada are not eligible for this scholarship.
How to Apply
How to Apply: To start the application process, all the students will have to fill out an online application form.
Supporting Documents: All candidates are required to upload required application components such as student visa, Green Card holder (permanent resident) status, and DACA recipient status.
Admission Requirements: For being applied for this grant, requisites are needed to have previous studies certificates.
Language Requirement: All applicants must have good knowledge of the English language.
Benefits
The scholarship program will cover the following study expenses:
Grand Prize: $10,000
Runner-Up: $2,000
Honorable Mention: $2,000