The National University of Singapore is seeking a number of highly talented students for funded NGS Scholarship (NGSS) opportunities science, engineering, computing, and medicine.
The scholarship is designed for students to pursuing a PhD research program in diverse fields at Graduate School. The purpose o the scholarship is to help students in upgrading their education.
Award

Application Process

Clarity of Information
Summary
Nice offer for international students to get a PhD in the field of sciences and engineering with study funding.
The National University of Singapore is ranked consistently as one of the world's top universities. They offer the most extensive college degree courses in Singapore.
Why at the National University of Singapore- As the flagship university, NUSserves a lot of opportunities for students to share ideas and interact with professors and students from different cultures.
Brief Description
University: National University of Singapore
Department: Sciences and Engineering
Course Level: PhD program
Scholarship Award: Full tuition fee, computer allowance, book allowance, and many more
Numbers of Award: Not Given
Nationality: International
Scholarship can be taken in Singapore
Application Deadline: 15th December
Language: English
Access Mode: Online
Eligibility for the Scholarship
Eligible Countries:  Scholarships are open to students around the world.
Eligible Course or Subjects: Scholarships are offered in the field of sciences and engineering.
Eligibility Criteria: In order to eligible for the scholarship students must be graduates with a passion for cross-disciplinary research in related aspects of science, engineering, computing, and medicine. For this scholarship, graduates Students have at least 2 upper honors or equivalent qualifications. GRE is compulsory for all applicants, except NUS and NTU Bachelor degree holders and final-year undergraduates.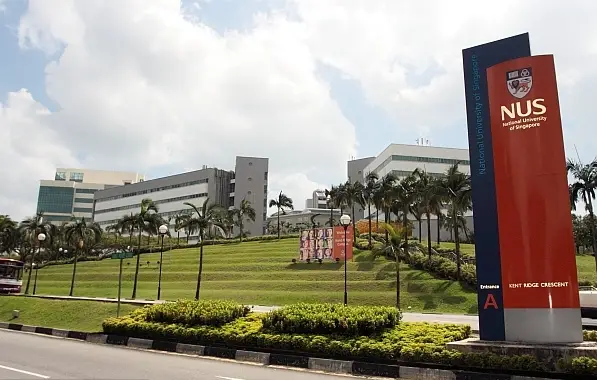 How to Apply
How to apply: The applicants can apply online by using the given link:  https://inetapps.nus.edu.sg/GDA2/Home.aspx
Supporting Documents: To apply for the scholarship applicants must submit a PDF dossier, hardcopy package, and also complete and submit your Google Questionnaire.
Admission Requirements: For admission to a research master's program usually requires a good honors degree or equivalent in a relevant discipline. Under the approval of the Department of Graduate Studies (BGS), students with a good undergraduate degree can also accept relevant research or work experience on a case-by-case basis.
Language Requirement: TOEFL / IELTS (either can be used) is only compulsory for applicants whose native tongue OR medium of undergraduate instruction is not in English
Benefits:
The scholarship will provide the monthly stipend, up to 4 years of the PhD studies, OR up to the date of graduation, whichever is earlier, of
S$3,500 for Singapore Citizens, plus Central Provident Fund (CPF) contributions at a rate pegged to the prevailing employer's contribution rate set by CPF
S$3,200 for Singapore Permanent Residents
S$3,000 for International students
Students will also receive full tuition fee subsidy for 4 years and other allowances include:
Computer allowance
Book allowance
Conference allowance.